About Zoom
Zoom is the classic, old-school slot game we all know and love but with a twist. The bright lines of the pay symbols zoom (pun intended) past you and land in their places on the huge 6x4 play board.
With six zoom areas of 2x2 symbols, there are even more chances to win big. The simple block colours emphasise the contrasting pay symbols, completely drawing you in. You can almost smell the scent of stale beer and hear the sounds of pop music from the jukebox.
If the traditional vibe isn't for you, fear not as the all-important Zoom scatter symbol is always around the corner to spice things up. If a Zoom scatter symbol appears, it will fill up the 2x2 square and trigger an automatic respin.
If you're new to online slot games, or just fancy something classic, Zoom is the slot game for you. It's simple, familiar, and fun. Everything that makes playing great, as well as the winning.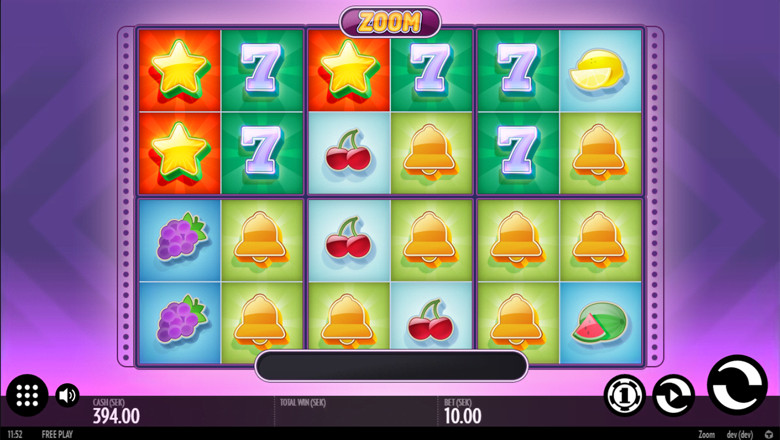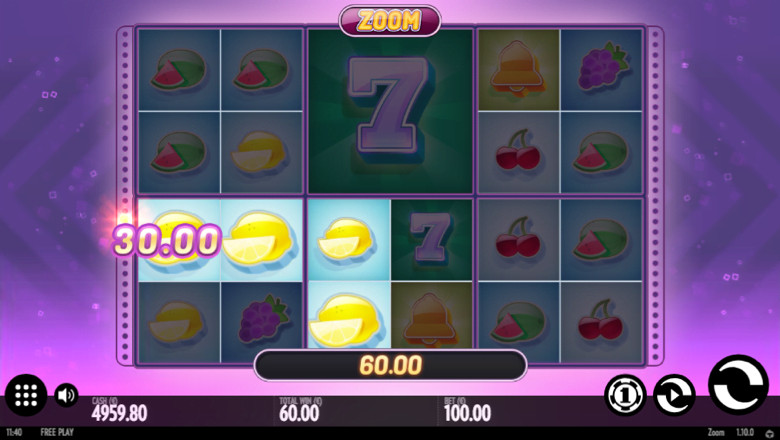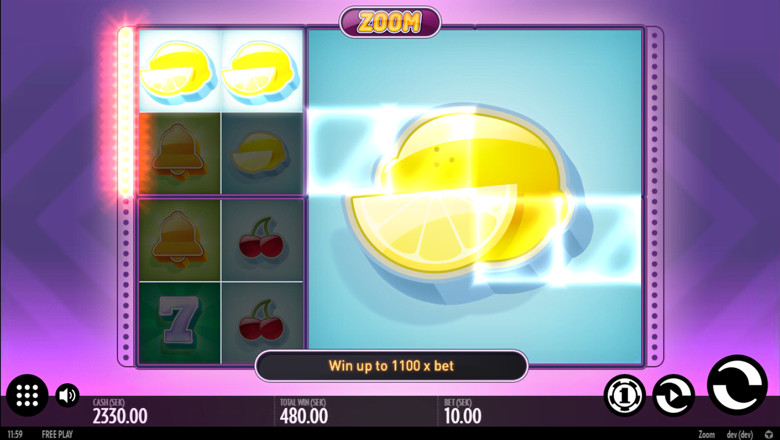 How to play Zoom
Zoom has seven well recognisable pay table symbols from the old manual slot games – although this one has been given a fresh lick of paint.
To win, click play and watch the six lucky reels go to work, whizzing past to create one of the 64 fixed payline combinations to win a prize.
Pay table symbols (based on a £1 stake)
Cherries
Lemon
Watermelon
Grapes
Bell
7
Star
Bonus symbols
Zoom
Wild
Massive Symbol
Super Massive Symbol
Bonus features
There isn't a bonus game in Zoom, but that doesn't mean there's nothing for you. The Zoom scatter symbol really is the star of the show. Not only does the Zoom symbol trigger a Massive Symbol and an automatic respin, if four Zoom symbols appear, forming a square, a Super Massive Symbol will appear. That means there's the potential for super massive winnings.
As long as there are still sections within the reels with regular play table symbol, a Zoom can appear and trigger an additional free respin. What a great time we live in?