About Fruit Warp
What do you call a slot that's not a slot? No, it's not a joke - it's just Fruit Warp. This Thunderkick game takes a novel approach, as there aren't any paylines and not even a grid. Instead, various fruits will appear after each spin, and you'll have to get 3 or more of a symbol to win. The 3D-like fruits are floating and you'll feel like you are too after you've had a couple of spins - just listen to the calming soundtrack! Even the bonus features are a little different, as instead of the usual treats we have a Warp Meter and Fruit Modes instead. It's cherry good though, and you might find yourself coming back to this slot time and time again for a slightly different experience.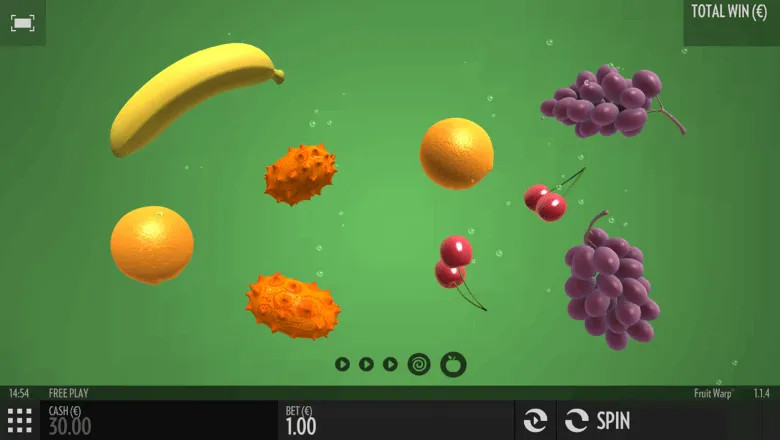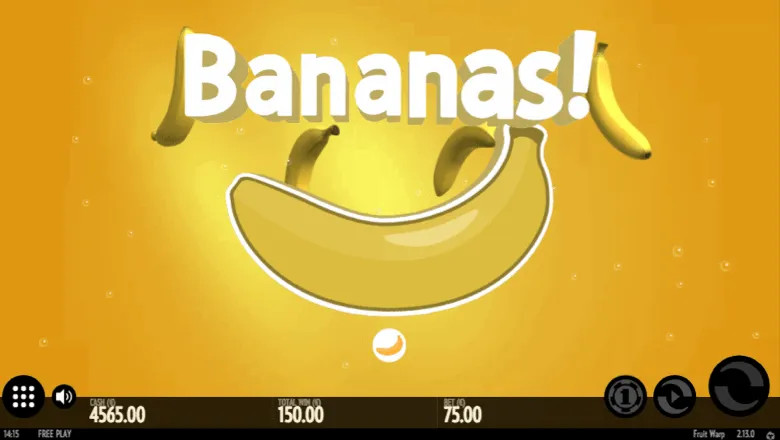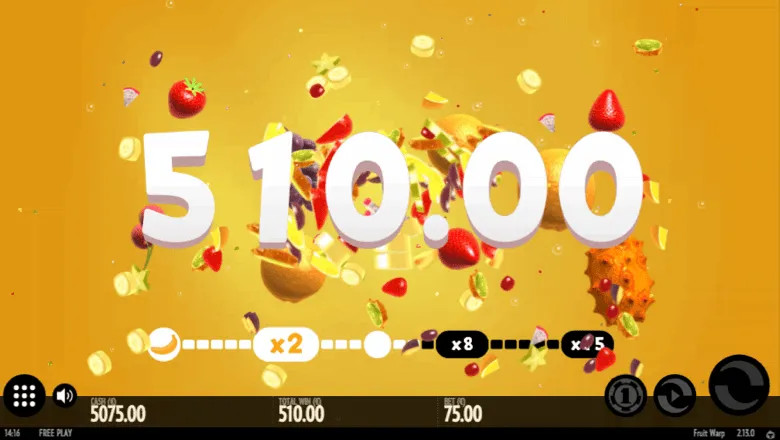 How to play Fruit Warp
As we explained, there aren't the usual lines, grids and reels. That said, it's pretty easy to get your head around. You don't have to match symbols in any kind of sequence or order - rather, they just need to appear in view, much like scatter symbols in other slots you might be familiar with. If you get 4 symbols, the Portal Respin will be activated, as the other symbols make way for a fresh serving to give you the chance to win even more. Generally, the more obscure fruits pay out more, so don't put too much hope in your cherries and plums - the dragon fruits are where it's at!
Pay table symbols (based on a £1 stake)
Cherries
Plum
Strawberry
Orange
Banana
Grapes
Star Fruit
Kiwano Fruit
Dragon Fruit
Bonus features
We bet you're dying to find out more about the Warp Meter and Fruit Mode, so you've come to the right place. First off, you need to get 5 or more of the same symbol to win a Fruit Mode, and then each symbol matching the Fruit Mode type will activate a step on the Warp Meter. Unless the Warp Meter is full, you'll be guaranteed a respin when at least one symbol matches the Fruit Mode.
Some steps along the Warp Meter award you dynamic multipliers and extra lives, and the multipliers increase in value for each win until activated, when their value is locked. Your multiplier increment is determined by the number of symbols in your win, and an extra life will award you another respin if no symbol matches the Fruit Mode - hopefully it will ap-pear to be the same kind!