From branded titles to pub favourites - every major title and franchise seems to have its own Megaways version. And in this short article, we'll show you exactly how these games work.
Quick Fact: Contrary to belief, Bonanza was not the first Megaways game - it was actually Big Time Gaming's Dragon Born, which launched in 2015.
What is a Megaways Slot
Megaways is a reel modifier invented by Australian game developer Big Time Gaming. As the name suggests, the number of paylines/ways to win is drastically more than traditional games. Here is an example of what a Megaways title can look like: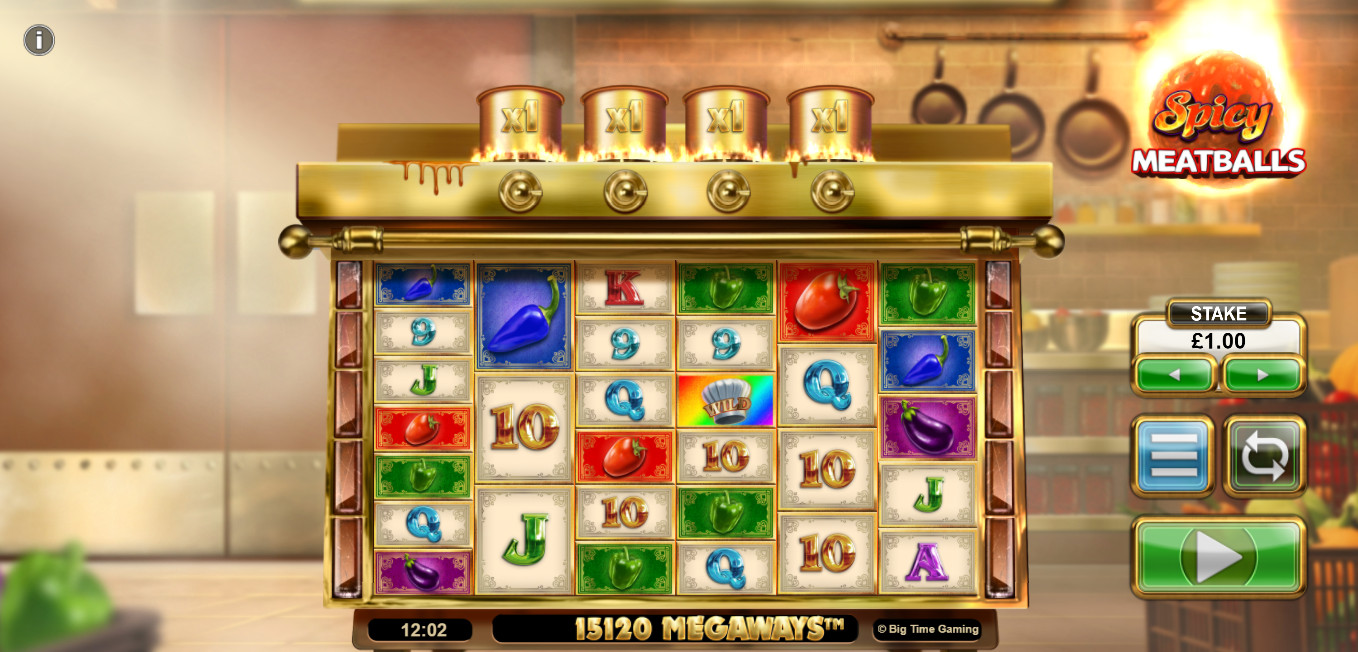 While not much different than traditional slots in terms of visuals, the key to this mechanic lies in the gameplay. The USP of online Megaways slots is that the reels will change size, allowing for more or fewer rows of symbols on each spin.
Let's see an example of how this works - on a spin you could land the following reel combinations:
First Reel: 7 rows
Second Reel: 6 rows
Third Reel: 6 rows
Fourth Reel: 6 rows
Fifth Reel: 4 rows
Sixth Reel: 3 rows
With these numbers, we can multiply them together to get the number of winning ways (or Megaways).
7 x 6 x 6 x 6 x 4 x 3 = 18,144 Ways to win
More rows of symbols create bigger chances for wins, while fewer rows restricts the number of opportunities - making the mechanic highly exciting and unpredictable.
Megaways slots also share these common features:
Cascading Symbols - Any symbols in a winning combo will be removed allowing more to join from the top, potentially continuing a lucrative combo.
Unlimited Multiplier - Many of the popular genre games come with an unlimited multiplier during free spins. Typically this will be applied per winning cascade.
Extra Top Reel - In addition to the bottom six reels, Megaways games usually come with a top reel, this is included in the overall Megaways giving you extra chances to win.
How to win Megaways
Despite the daunting number of paying ways, winning on a Megaways slot is easy.
If 3 or more symbols fall back to back on adjacent reels, you will trigger a win. Thanks to the cascading reels mechanic, you may also receive further prizes.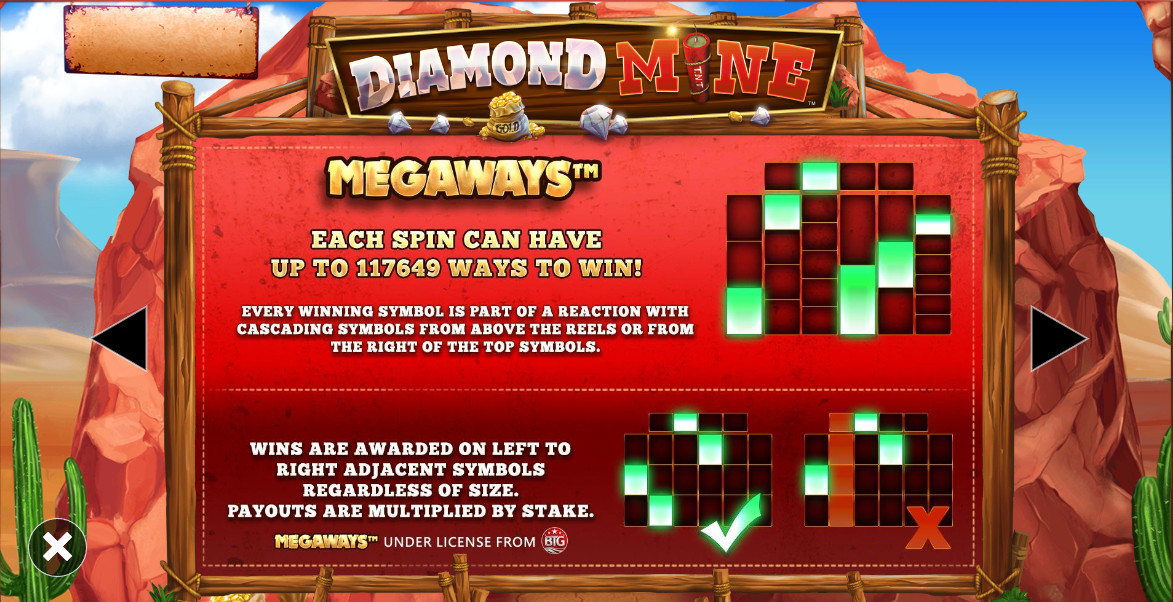 As mentioned, some versions of the game include a top reel, which extends the number of winning chances. Therefore, you can think of these symbols as an extension to the reel.