In the present day, there are all sorts of variations of the game, including Slingos branded after slots and even game shows!
In this short guide, we'll show you how these games work, and reveal some exclusive tips.
What is a Slingo Slot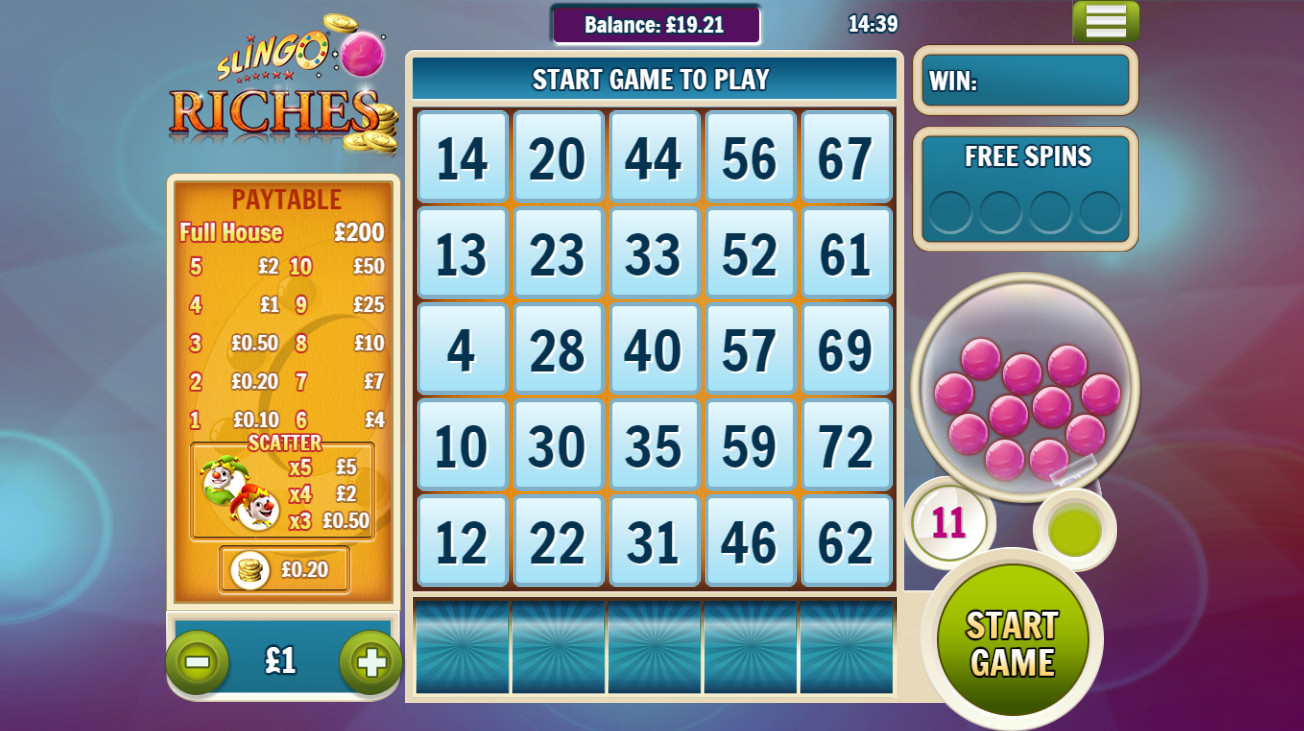 Slingo is a unique blend of bingo and slots. Most games are played on a 5x5 grid of numbers, similar to a bingo ticket. Below these numbers is a 5 reel slot. When you place a bet, these slots spin revealing numbers and symbols.
If a number matches a space on the grid, the area will be marked off. traditionally with a star icon. Marking 5 numbers vertically or horizontally in a row will award you with a Slingo. The more slingos you get in the game - the more significant your final prize.
Games like Slingo Rainbow Riches even feature bonus rounds for hitting a specific number of Slingos.