About Evolution Live Blackjack
The world's favourite table casino card game is here live and in living colour with Live Blackjack by Evolution. Place your bets and test your wits against the live dealer in this exciting two-card real casino experience. Go head-to-head or back other players and win real cash prizes including up to 100x your total bet. All of the classic Blackjack moves are here, including Hit, Stand, and all of the thrilling options of side bets, to give you the most authentic Blackjack experience from the comfort of your own home.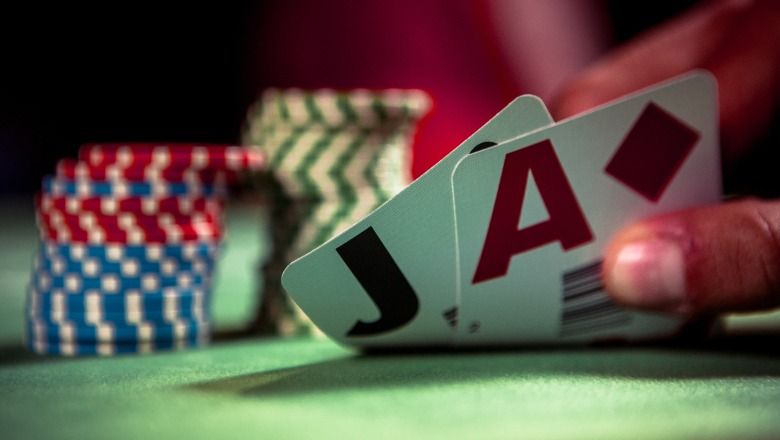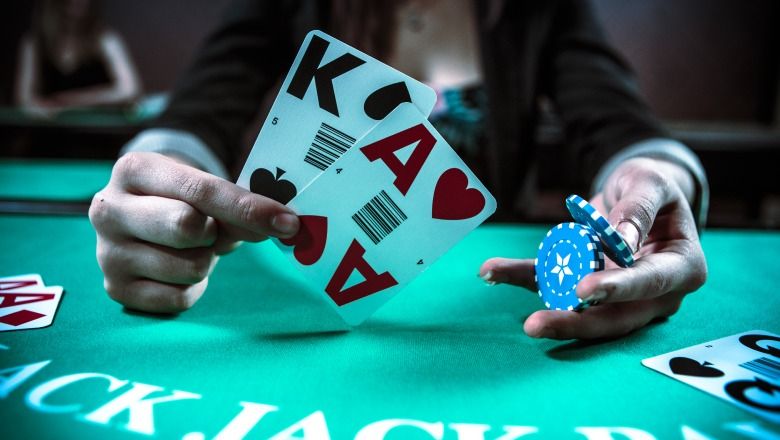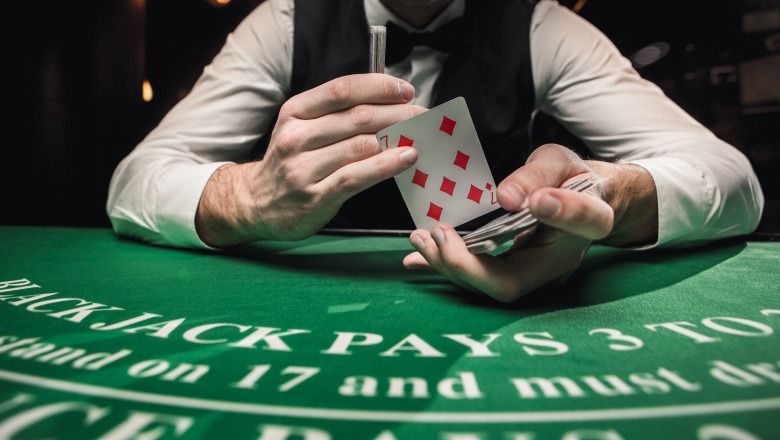 How to play Evolution Live Blackjack
Place your bets in the allotted bet window
The dealer will dish out two cards to each player
Players have the option to either stand with their current hand or hit to gain an additional card
The dealer will reveal their two-card hand and if your hand value is closer to 21, then you win
If your hand value goes over 21, then you are bust and all stakes are collected by the dealer
If you and the dealer have the same hand value, then your initial stake is returned to you and the game restarts
How to Win Live Blackjack
The way to win Live Blackjack is to have a hand value closer to 21 than the dealer or have the dealer reach a hand value of over 21. The base win value for successfully beating the dealer is 1:1 with Blackjack values (21) having a payout of 3:2.
As well as the standard bet payouts, Live Blackjack also features a number of side bets that can award payouts when meeting certain conditions. The 21+3 side bet awards the highest payout of 100:1 for having 3 cards of the same value and suit e.g. 3 Queen of Spades.
Bonus features
Bet Behind- Live Blackjack features a 'Bet Behind' mode that is activated when joining a Blackjack table that is full. Players can bet behind one of the active players at the table and, when they win, you win! In this mode, the active player makes decisions on whether to hit or stand. A handy counter will be displayed showing the number of players that have backed each individual active player and which players have won the last round, indicated by a gold medal next to their name.
Side Bets- As well as the standard bets, there are also 2 unique side bets to spice up the Blackjack action:
21+3- When active, this side bet combines your two-card hand with the upcard of the dealer to create winning combinations. The 21+3 side bet pays out for as low as 3 cards of the same suit, up to a max payout of 100:1 for having 3 cards of the same value and suit.
Perfect Pair- This side bet places an additional bet on your two card hand and awards a cash prize if the two cards make a pair. Lowest payout is for having 2 cards of the same value and different coloured suits with the highest payout awarded for 2 cards that are the same value and suit with a payout of 25:1.
Live Blackjack Payouts & Odds
Standard Bets
| Hand | Payout |
| --- | --- |
| Winning Hand | 1:1 |
| Blackjack | 3:2 |
| Insurance | 2:1 |
Perfect Pairs
| Hand | Payout |
| --- | --- |
| Perfect Pair | 25:1 |
| Coloured Pair | 12:1 |
| Mixed Pair | 6:1 |
21+3
| Hand | Payout |
| --- | --- |
| Suited Trips | 100:1 |
| Straight Flush | 40:1 |
| Three of a Kind | 30:1 |
| Straight | 10:1 |
| Flush | 5:1 |
FAQ
---
Can I win real cash playing Blackjack on MrQ?
All of the Evolution live casino offerings on MrQ are real money games where winnings are deposited to your account instantly and can be deposited for real cash.
---
What is the maximum win on Live Blackjack?
The maximum win on Live Blackjack is for a successful Suited Trips bet which pays out at 100:1. At the highest bet level, the maximum single game winnings is £100,000.
---
What is the best hand in Live Blackjack?
The best hand in Blackjack is the aptly named Blackjack. To achieve this you must have an Ace and a King in your hand and this is an immediate win as it values 21.
---
Where can I play Live Blackjack?
You can play all of the best live blackjack games from Evolution on MrQ. Sign up today and play the top real money table casino card games.
---
Can I play Live Blackjack on mobile?
Pit your wits against the live casino dealer on the go as Live Blackjack from Evolution is fully compatible on all mobile devices. Play live card casino classics and win real cash prizes on MrQ.
---