About Mega Ball
Hit those lines and watch the prizes stack up in the Mega Ball casino game! Bingo and lottery make the perfect twosome in this exciting Evolution game show. Buy your cards and watch as random balls are drawn from the lotto style machine.
When the last ball is about to drop, the presenter will reveal the Mega Ball multiplier. If the final ball completes your card, you win between 5x - 100x on your stake bet.
And that's not all - there's a chance for a 2nd Mega Ball bonus to drop, boosting your total multiplier winnings - up to a massive 1,000,000x!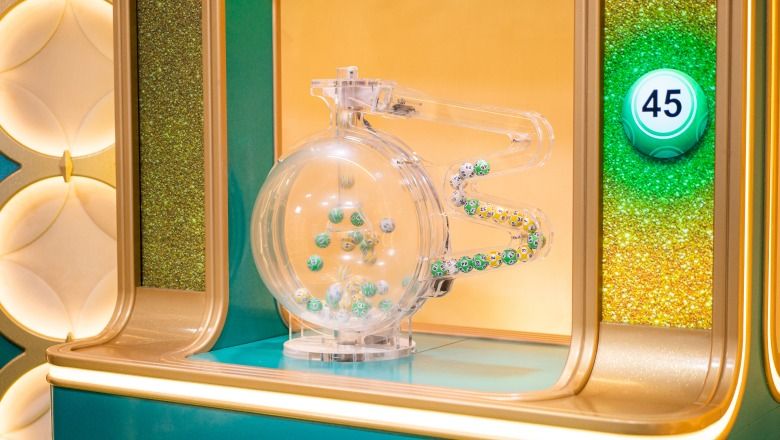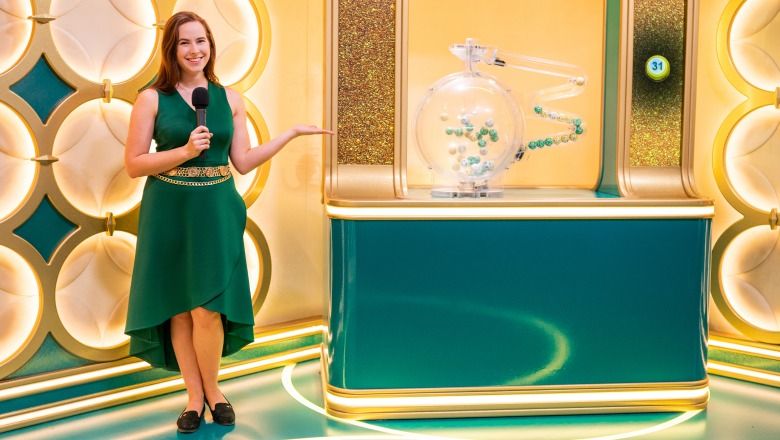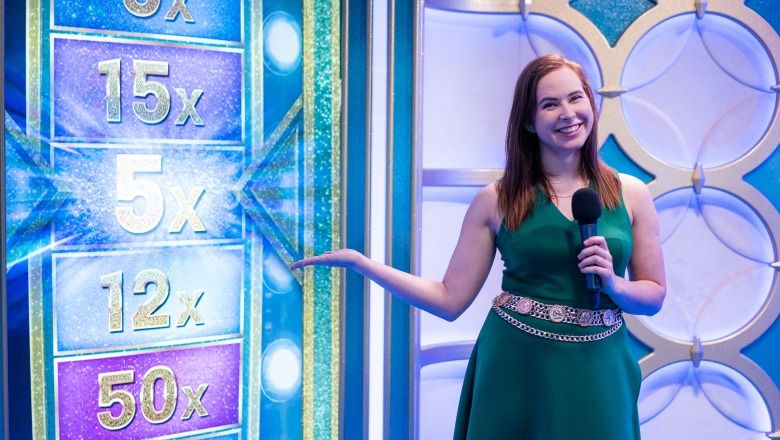 How to play Mega Ball
Choose your price per ticket by using the bet menu
Purchase your cards for the game (pick between 1 and 400)
Wait for the game to start - 20 balls will now be randomly drawn from the machine
The presenter will reveal the RNG Mega Ball multiplier for the game
If the ball completes a card, you win the multiplier!
Hold on to your seat if a 2nd Mega Ball feature activates that will add an additional Mega Ball multiplier to the mix
How to Win Mega Ball
The way to win Mega Ball is to create lines based on the matching numbers drawn during play. The more lines of numbers created vertically, horiztonally, or diagonally, the higher the prize. Winnings start from just 1 line with the max prize being awarded for matching 6+ lines on a single card.
As well as cash prizes for matched lines, up to 2 multipliers can also be applied to numbers to increase the total value of the win. Multipliers are spun randomly and applied to a random number that will be added to all winning cards containing the Mega Ball number/s
Bonus features
Mega Ball Multiplier: Once 20 balls have been drawn, a random RNG multiplier is selected between 1x and 100x. If the last ball completes one of your cards, you take the multiplier prize.
2nd Mega Ball: At random intervals, a second Mega Ball maybe drawn from the machine, further multiplying your winnings.
Autoplay: Choose your cards and bet automatically for up to 100 rounds. To use the feature, select the number of games you want to join using the slider and click the start button. Now you don't have to miss a ball!
Mega Ball Payouts & Odds
| Number of Lines | Payout Ratio |
| --- | --- |
| 6+ Lines | 9,999-999,999:1 |
| 5 Lines | 999-99,999:1 |
| 4 Lines | 249-24,999:1 |
| 3 Lines | 49-4,999:1 |
| 2 Lines | 4-499:1 |
| 1 Line (push) | 1x (push)- 99:1 |
FAQ
---
What is the Mega Ball RTP?
The Mega Ball return to player is 95.40% - this is a theoretical average calculated over many game spins.
---
How do I keep track of cards?
The closest winning tickets are automatically sorted so you can always see which card is about to win! You can also view which balls are needed to complete a ticket.
---
Is Mega Ball bingo?
Mega Ball bears some resemblance to bingo as completing lines results in even bigger cash prizes. The game also has some similarities with a lotto game thanks to the random ball drawing machine.
---
How many Mega ball numbers are there?
There are a total of 51 numbered balls in Mega Ball - these balls are randomly selected using an automatic lottery style machine.
---
Can I play Mega Ball on mobile?
Have a ball wherever and whenever as Mega Ball is fully compatible on all mobile devices. Sign up to MrQ today and enjoy live casino games with all winnings paid in cash.
---
What is the maximum bet available?
The maximum bet is £100 per ticket - with a maximum of 400 tickets available per game. With max card and max bet size - you can wager up to £10,000.
---