About Slingo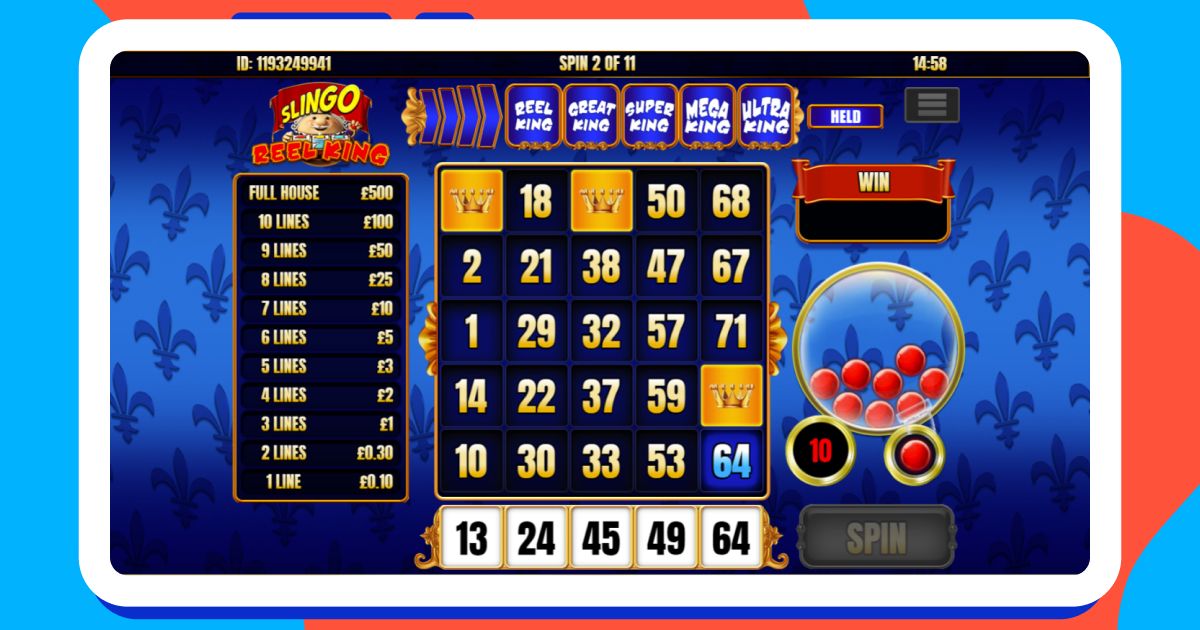 Slingo combines the best of slots and bingo action
Slingo combines the best of slots and bingo to bring you a unique experience worth more than a few Slin-gos on. Slingo games present a 90-ball bingo style playboard on a 5x5 grid with numbered spaces. Press spin and the reels will spin to reveal numbers and, if they match, will be crossed off. Creating lines of 5 marked numbers vertically, horizontally, or diagonally will create a Slingo with multiple Slingos moving you up the ladder of glamorous prizes.
There are a wide variety of Slingo games available featuring unique themes, features, and bonus games. As well as original Slingog games, there are a number of Slingo games covering the top names in slots including Reel King, Starburst, and Stampede. Slingo hasn't stopped at the world of slots and there are Slingo games covering some of the most recognisable brands in television including Deal or No Deal, Who Wants to be a Millionaire, and Britain's Got Talent.
How to Play Slingo- A Quick Recap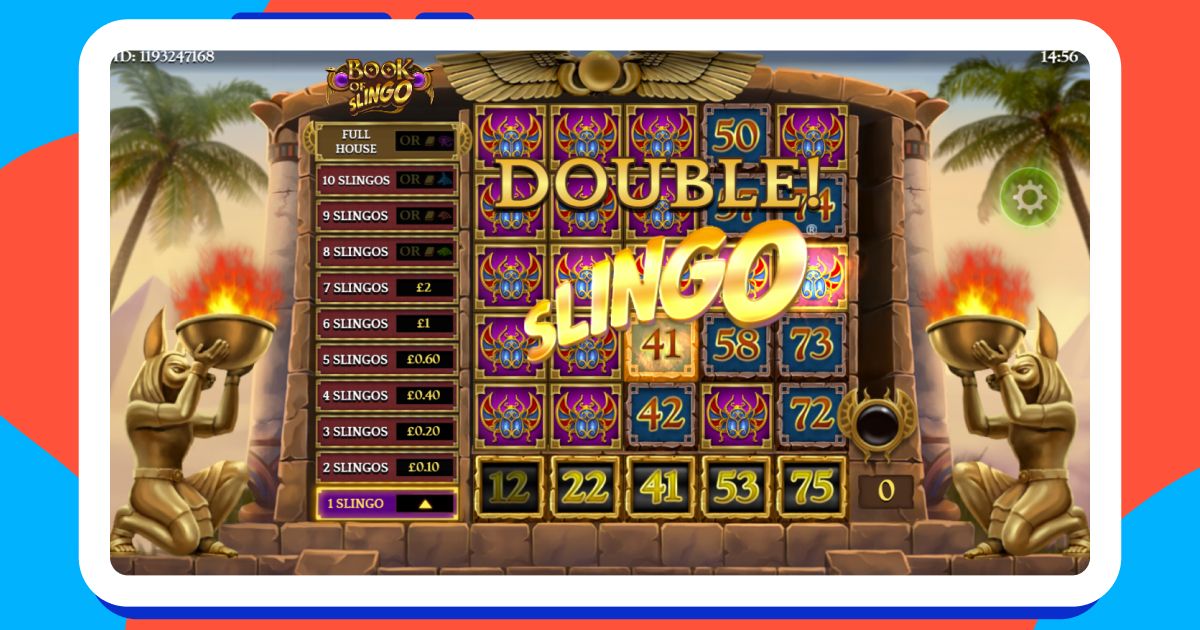 Create lines vertically, horizontally, or diagonally to create a Slingo
Choose your bet level and press spin to begin
The reels will spin and numbers will be matched off on the numbered Slingo board
Creating a line vertically, horizontally, or diagonally will trigger a Slingo
Each Slingo created will move you up on the ladder of prizes next to the reels
Wild symbols allow for any number selection on the matching reel and Super Wild symbols allow for any space on the entire board to be filled
Free Spins symbols award an additional spin to the current remaining amount
Blocker symbols cover a space on the reels and block any symbols from appearing on the given reel
Filling all spaces on the board awards the Full House grand prize
Many Slingo games include a number of bonus features that further spice up the experience including unlockable bonus games, extra instant cash paytable symbols, and jackpots. Check out a Slingo game's paytable for more information on its features.
Slingo Lingo Cheat Sheet
Here's a quick recap of the Slingo lingo so you know all of the available symbols and moves before you get stuck into your strategies.
Wild- A Wild symbol allows you to place a marker on any space on the matched reel i.e. if a Wild lands on reel 2, you can place a marker on any unmarked space on column 2 on the board.
Super Wild- Allows for a marker to be placed on any space anywhere on the board on reels 1-5
Blocker- Blocks a space on the reels from any symbol appearing.
Free Spins- Awards 1 additional spin to the remaining total when visible on the reels
Slingo Line- Created by matching marked spaces in a vertical, horizontal, or diagonal line of 5 marked spaces
Bonus Buy- Once all spins have been used in the base game, you can choose to pay an additional fee to be awarded 1 extra spin on the current game progress. Spins can be bought multiple times with their value depending on how close you are to a Full House
Best Slingo Strategies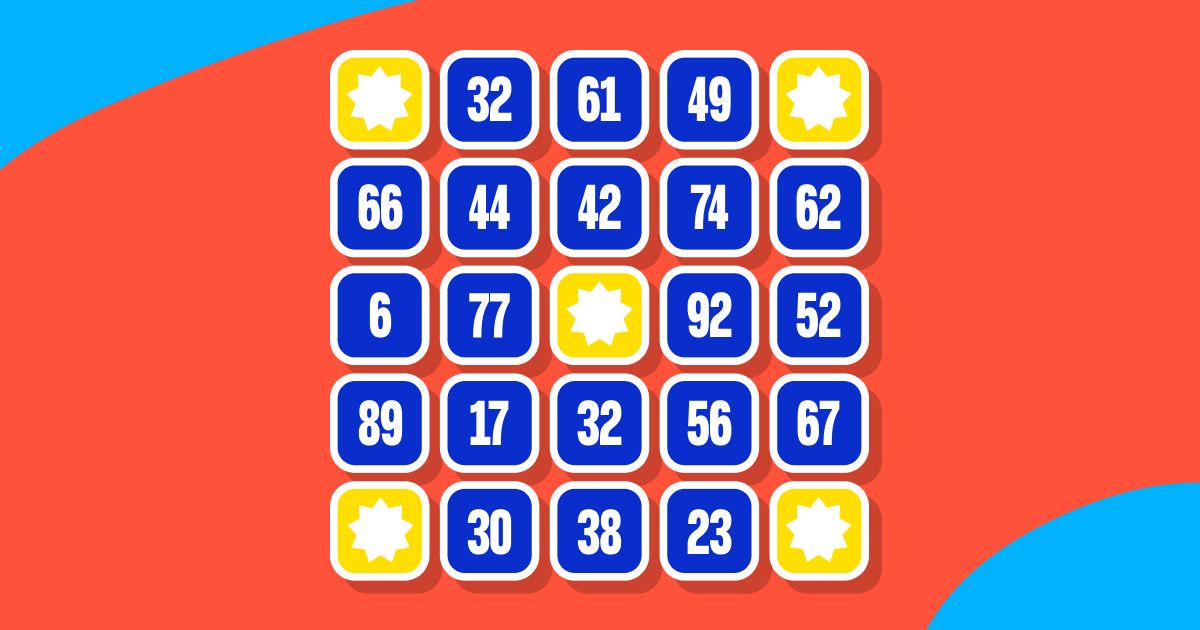 The middle and corner spaces present the best chance to create Slingos
#1- Strategic Marker Placement
One of the main strategies for Slingo is related to the Wild and Super Wild symbols that allow you to mark off any space on the matched reel or the entire board respectively. Following this strategy, you want to focus on the spaces on the board that will maximise the chances of being involved in multiple potential lines. The best spots for this are the centre space and the spaces in the 4 corners of the board. The middle square is involved in up to 4 different lines with each corner being involved in at least 3 lines each.
#2- Bonus Game Bonanza
Many Slingo games available present a number of unlockable bonus games as prizes on the ladder of wins. Higher bonus games present additional chances to win higher values including upgraded paylines, multiplier values, or entirely new games with their own set of winning values. Maximise your chances to unlock higher tier bonus games for the greatest chances to win higher values. Strategise your Wild and Super Wild uses to get the most out of your Slingos and, if you are close to that next tier, try out the Bonus Buy feature for an extra spin on the current game progress. Please keep in mind that the value of a Bonus Buy is dependent on your current game progress so ensure that you only spend what you are comfortable with before continuing.
#3- Balancing your Winnings
Once all your spins have been used up, you are given the option to purchase an additional spin for a one-off cost. These costs are dependent on your current game progress with higher spin values the closer you are to the Full House jackpot. This strategy focuses on balancing the bonus spin values with the potential winnings that can be gained on the current game progress. If you have a steep uphill climb to getting to the juicier bonus games, it might be worth starting a fresh round. On the other hand, if you're within reaching distance of a sought-after bonus game, then the Bonus Buy can give you that tiny boost to get there. Be strategic and know when to cash out for a fresh game.
#4- Bonus Buy Blockout
This strategy focuses on just the spins you are given in the base game and completely ignoring the bonus buy option. Once you reach the end of the game, simply collect the current winnings on the game progress or activate the currently unlocked bonus game. This avoids the extra costs presented by the Bonus Buy option that could outbalance your potential round winnings.
#5- Strategic Game Choice
Each Slingo game presents its own bonus features, mechanics, and RTP percentage. Whether you prefer a game with a ton of bonus games or looking for pure cash prizes, shop around and check each game's paytable options to get an idea of the type of Slingo game that works best for you.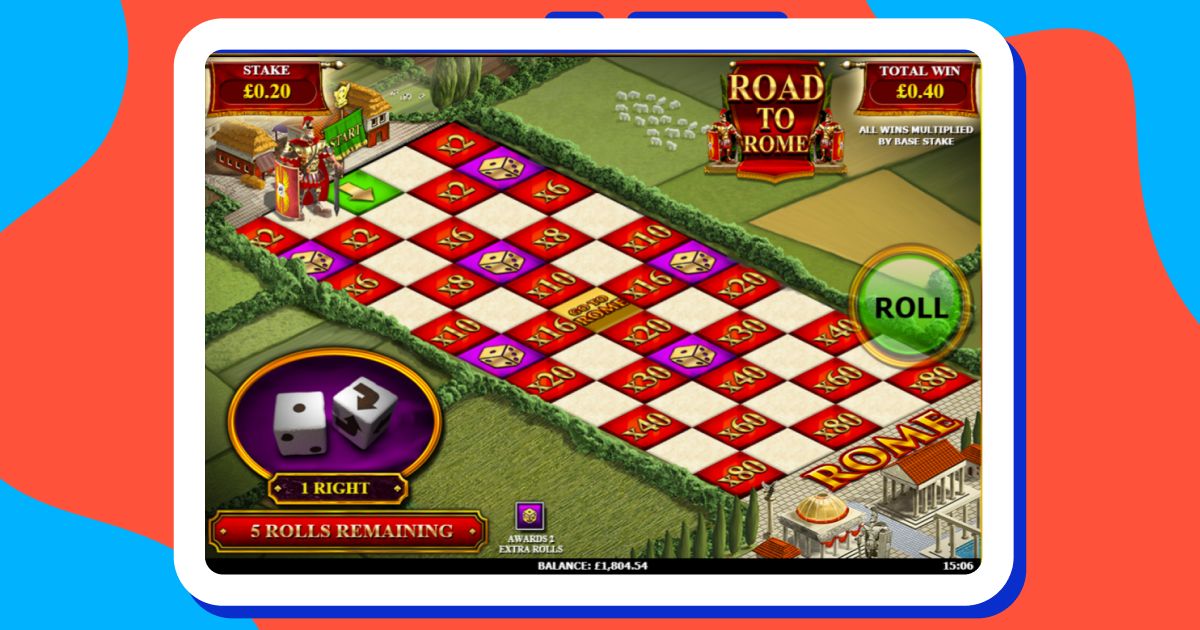 Different Slingo games present unique bonus games to win real cash prizes
Top Tips for Slingo
Shop Around- Each Slingo game is its own adventure with each presenting new and exciting bonus games and mechanics. Try out a few and find what style works for you.
Check the paytable for top info- Each Slingo game's paytable can be checked for more information on features, top prizes, and RTP. Check it out in the options menu to get a better idea of how each game differs from each other
Strategise your Wilds- Wild and Super Wilds allow you to place markers on matched reels or the entire board. Strategise where to place your markers to maximise the potential of creating multiple Slingos
Balance Your Input and Output- Slingo allows you to purchase additional spins to continue on the current game progress. Ensure that the amount you are putting into purchasing additional spins is not disproportionate to the potential values that you could win from improving your current game progress
Set Strict Limits- Keep it fun and make sure you don't spend more than you are comfortable with. Check out our extensive Safer Gambling Tools to set up helpful limits including session timers, deposit limits, and budgets.
Popular Slingo Games To Play
Time to take your awesome strategies out for a spin on some of the top Slingo games available online. Here are some of our personal choices to get you started on your journey:
| Game Name | RTP(%) | Max Win (x) | Description |
| --- | --- | --- | --- |
| Slingo Rainbow Riches | 95.60% | 1,000x | Slingo over the rainbow and unlock a leprechaun's pot worth of bonus games. Discover up to 7 different exciting bonus games including up to 1,000x in cash prizes to be won |
| Slingo Starburst | 96.66% | 15,000x | Blast off with the iconic Starburst Wild as you break the Slingo stratosphere. Unlock the Starburst reels bonus game and discover the Starburst Wild to win free respins |
| Slingo Deal or no Deal | 95% | 1,000x | The Banker is making his presence known in Slingo. At 4 lines or more, the Banker will phone with instant cash offers that increase the further you move up the ladder. Will you take the deal or stick with your selected Lucky Box |
| Slingo Super Spin | 96.71% | 5,000x | Boogie down for a Slingo that's too hot to handle with a mega jackpot prize for matching 5 Wilds with a Super Wild on the reels. Spin on the record player to win an instant Super Wild for any matched numbers on the board |
| Slingo Rakin' Bacon | 95.69% | 10,000x | Bring home the bacon with up to 3 unlockable reel spin features including up to 3,024 unlockable paylines. Fill the piggy bank to bursting with Wilds for the chance to bag an instant cash jackpot prize of up to 10,000x your total bet |
FAQ
---
How to win Slingo?
The way to win in Slingo is to create lines vertically, horizontally, or diagonally by matching numbers on the reels with the Slingo board. The more lines created, the higher you work up the Slingo prize ladder up to the max Full House prize for clearing all spaces on the board.
---
What Slingo game has the highest RTP?
The Slingo game with the best RTP is Slingo Super Spin with an RTP of 96.71%. For every £10 bet, the average return to player is £9.67 based on long periods of play.
---
What is the best strategy for Slingo?
The best strategy for Slingo is to focus on the middle and corner spaces when a Wild or Super Wild lands on the reels. Filling those spaces presents the best chance of creating Slingo lines and moving you up the ladder of prizes.
---
Can you win real cash playing Slingo?
All of the Slingo games available on MrQ are real money games where winnings can be withdrawn for cash.
---
Can I play Slingo games on mobile?
Have a Slingo on the go as all of the available Slingo games on MrQ can be enjoyed on your favourite iOS and Android mobile devices. Sign up to MrQ today and play top Slingo games with all winnings paid in cash.
---