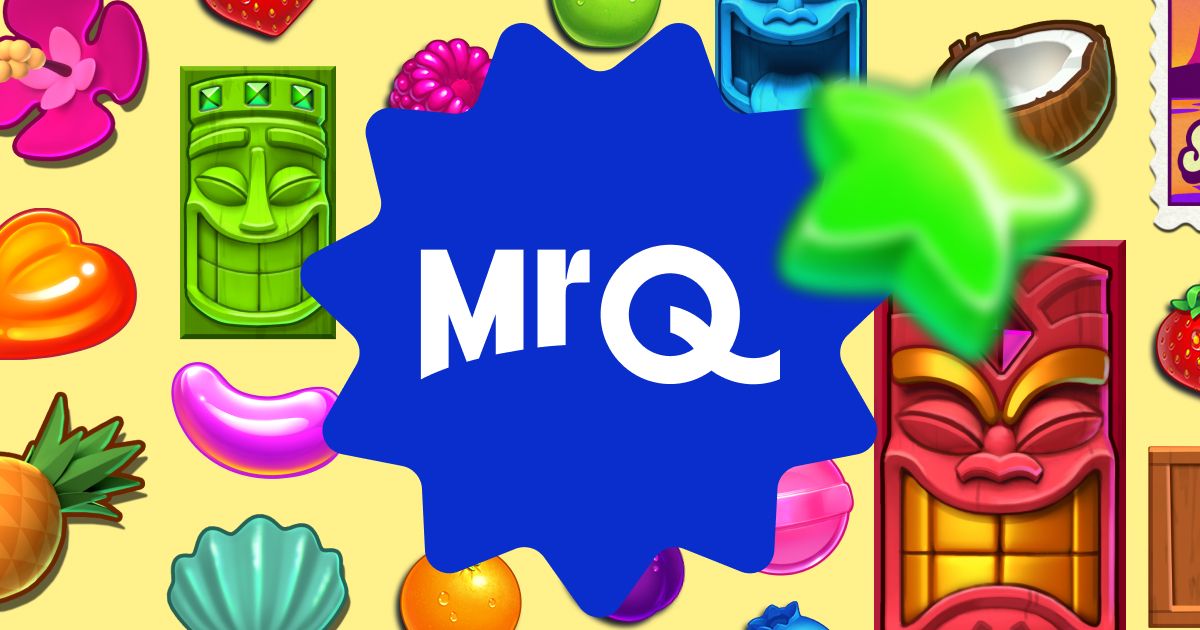 What are Cluster Pays Slots?
Hitting the gaming scene in 2016, Netent revolutionised the slots market with the release of the first cluster pays slot; Aloha! Cluster Pays. Cluster pays slots ditch the traditional numbered paylines and instead feature a cluster system where having a minimum number of symbols (generally 5-6) next to each other triggers a win. Cluster pays slots also remove the need for wins to start on reel 1 meaning symbol matches can be achieved anywhere on the active playboard.
Since the release of Aloha! Cluster Pays, there are now hundreds of cluster pays slots from some of the top providers worldwide. Each slot adds unique mechanics and themes that have improved on the initial cluster pays concepts including bonus features, free spin modes, and jackpot prizes. Some cluster pays slots even add cumulative bonus features that trigger for multiple cascading wins or for collecting a number of matching symbols such as Dragons Clusterbusters, Fruitopolis, and Reactoonz.
How to play Cluster Pays Slots
Looking to get stuck in and cluster up some new games to enjoy? Here is a quick step-by-step to get you straight into the action in no time:
Sign up to MrQ and deposit £10 to play
Find top cluster pays slots in the game lobby
Choose your bet level and press spin to play
Bundle a minimum number of symbols together on the play board to trigger a win
Wins will cause a cascade with new symbols replacing the old ones to create consecutive wins
Activate special bonus features during play to add even more excitement
All info on symbol payouts, minimum matches, and bonus features can be found by visiting the game's paytable in the options menu. You can also find other tips and info in the paytable including the game's RTP percentage and if it includes any free spin mode or jackpot prizes.
How to Win Cluster Pays Slots
Unlike standard slots, cluster pay slots do not include traditional paylines to match symbols across. The easiest way to win in a cluster pays slot is to bundle up a minimum number of symbols next to each other either horizontally or vertically to achieve a win. The standard number of symbols to match is 5 but some games have higher or lower minimum requirements that can be found in the paytable.
Cluster pays slots also contain a number of bonus features designed to assist you in creating those juicy matching wins. Some slots contain a cascade feature where matched symbols will be removed from play and replaced with new symbols to create consecutive wins. Others will contain additional symbols or special modifiers that will have an effect on the reels including destroying all of the same symbol, transforming symbols into giant Wilds, or replacing all symbols in a number of columns or rows to help find matching symbols.
Differences from other slots
Paylines- Cluster pays slots do not contain traditional paylines and instead allow for wins to be achieved anywhere on the play board
The reels- Cluster pays slots ditch the traditional 5x4 standard setup for reels containing way more symbols to match. Some games even include ways to expand the reels to add even more chaos to the mix
Bonus features- As well as the standard free spins and bonus games active in most slots, Cluster pays games also contain a number of additional bonus features centred around the active symbols on the reels including symbol destructions, upgrades, and reel expansions
No left-to-right order- Due to the fact that cluster pays ditches traditional paylines, wins can be achieved anywhere on the board and do not need to start on reel 1.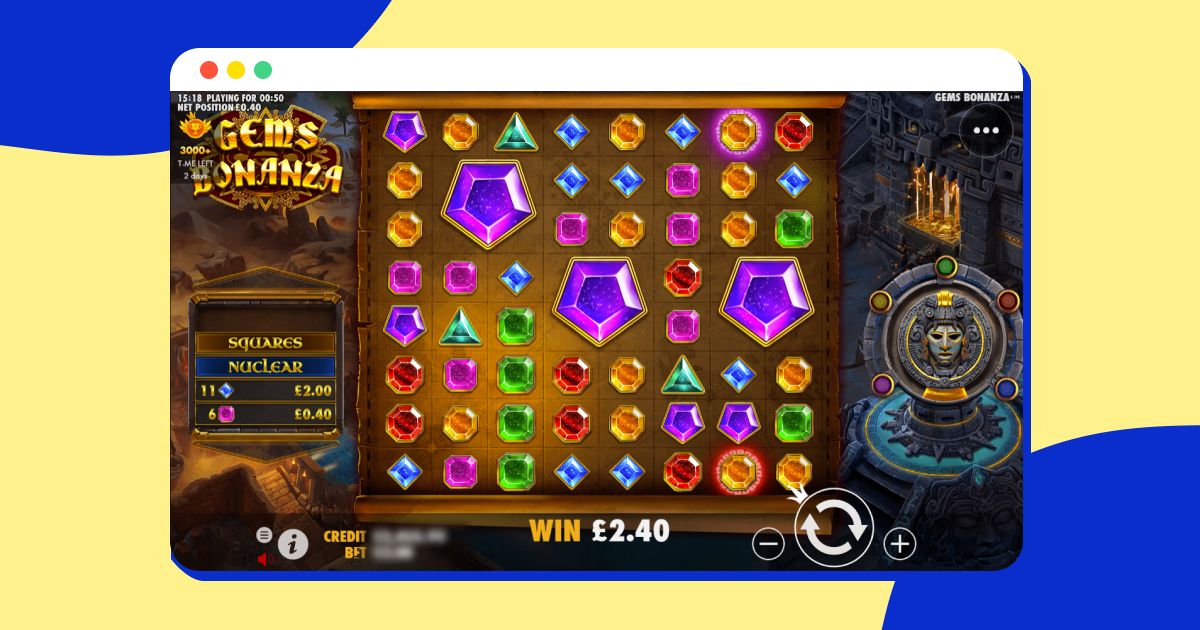 Top Cluster Pays Games
| Game Name | RTP(%) | Description |
| --- | --- | --- |
| Aloha! Cluster Pays | 96.24% | The first of many cluster pays slots to hit the gaming scene. Take off on a tropical trip with the tiki. Get the party started with the free spins mode or activate the symbol drop feature which removes all low paying symbols on the next spin |
| Sugar Rush | 96.50% | This is sure to satisfy any sweet tooth with tasty multiplier overlays on every winning space. Fill the space with a second win an watch it transform into a win multiplier of up to 128x |
| Reactoonz | 96.51% | From outer space comes the Reactoonz and there are more than a few to match. Fill the Quantum Meter with winning symbols to activate 1 of 5 modifiers including the hulking Gargantoon feature. |
| Stack Em | 96.20% | Join Canny the Can and Mona the Mouse on an old-school adventure in the forest. Drop your wins to the bottom of the reels and add special win multipliers for every reel the win covers. Activate the free spins mode with an upgradable feature multiplier that can be activated on any win. |
| Fruitopolis | 94.50% | It's time for fruity fun in the big city and there's juicy jackpots to be won. Gather juice on every symbol win and activate up to 5 bonus symbols to smash, bang, and whallop even more succulent fruits. Activate the Skywind Must Win jackpots on any spin for the chance to bag a jackpot prize. |
| Gems Bonanza | 96.55% | Step into the ancient temple and bag bundles of glorious gems across 8 reels of treasure. Discover shining coloured gems and unlock up to 5 bonus features. Fill the Gold Fever meter to cause a rumble in the jungle with up to a 10x multiplier to be unleashed. |
| Jammin Jars | 96.83% | Get your chops around some sweet fruits and even juicier prizes with up to 20,00x your total bet up for grabs. Discover the Jam Jar symbols that will add special multipliers and activate the free spins mode. |
| Dragons Clusterbuster | 95.70% | Embark on a fiery dragon adventure across 9 reels of cluster pays battle. Match all symbols surrounding the Dragon Hatchling Egg and be awarded up to 4 progressive bonus features. |
| King Carrot | 96.30% | Take to the garden for a pear-fect day. Discover the King Carrot or Epic King Carrot symbols to turn the reels into rows of scrumptious carrots and add up to a 100x win multiplier to your winnings. Watch out for the bird as, on any spin, they can appear and remove a number of symbols from any of the rows or columns and replace them with new symbols. |
FAQ
---
How do I win cluster pays slots?
Wins are achieved for cluster pays slots by having a minimum number of symbols all within a space of each other on the playboard. Wins will trigger a cascade with new symbols appearing on the reels to create consecutive matches.
---
What cluster pays slot has the highest RTP?
The cluster pays slot with the highest RTP is Jammin Jars with an RTP of 96.83%. For every £10 bet, the average return to player is £9.68 based on long periods of play.
---
What is the best cluster pays slot online?
There are tons of exciting cluster pays slots with a variety of themes and mechanics to take your fancy. While no cluster pays slot can truly be counted as the best, the one with the highest RTP is Jammin Jars at 96.83% and the slot with the highest payout is Jurassic Party with a max payout of 20,000x your total bet.
---
Who invented cluster pays slots?
Cluster pays slots were created by NetEnt with the first cluster pays slot being Aloha! Cluster Pays with an RTP of 96.24%
---
Can I play cluster pays slots on mobile?
Cluster up bundles of fun on the go as all cluster pays slots are fully compatible on all mobile devices. Sign up to MrQ today and play over 900 real money mobile slots and casino games.
---