About Well of Wonders
For a video slot with a twist, you can do a lot worse than visit the Well of Wonders. This Thunderkick game does away with the usual paylines and reels, instead inviting you to make combinations of various symbols as they float on the play board.
There's a real ethereal theme here, set in fairy tale-esque woodland with the well itself glistening as music twinkles around it. Not only is there a Multiplier and Tumbling Reels here, but there's the Fairy Feature too. Intrigued? Come and join us at the well...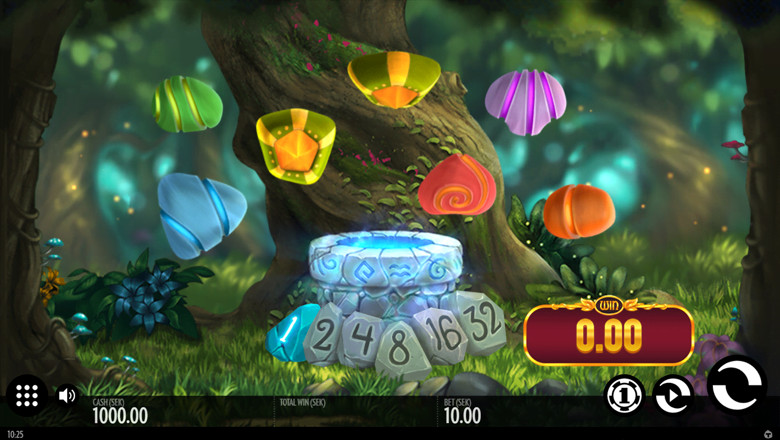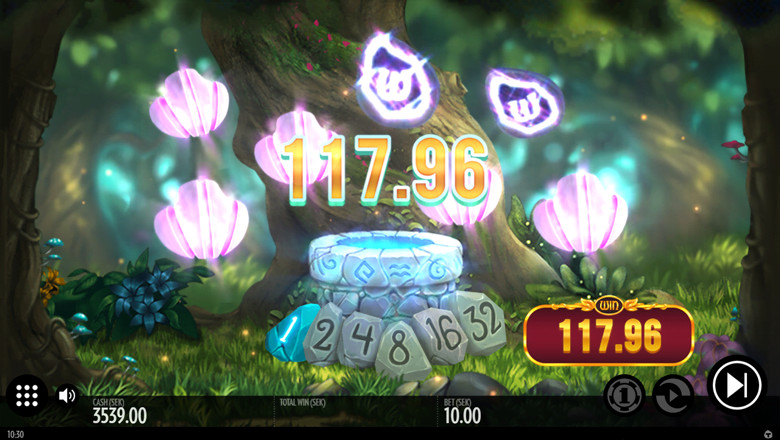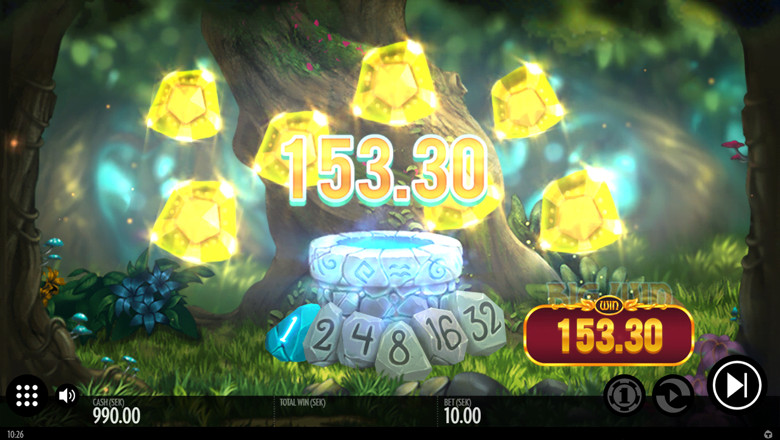 How to play Well of Wonders
When you spin, you'll be presented with a few symbols of differing value. There are no paylines, so if there are 3 or more of the same symbol on the board, you'll win money no matter where they are.
Meanwhile, when you win the winning symbols are removed and replaced by new ones, which could give you even more chances to win - the Multiplier doubles for each Respin too, up to a maximum of 32, so there's plenty to get! If you're agonisingly close to a killer combination but not quite there, a Wild symbol could save you, as they can substitute for any other symbol.
Pay table symbols (based on a £1 stake)
Blue Stone
Light Green Stone
Yellow Stone
Orange Stone
Purple Stone
Red and Orange Stone
Dark Green Gem
Yellow and Green Gem
Red and light Orange Gem
Bonus symbols
Bonus features
Look out for the Fairy Feature, as it's key to success in this game, and unique to boot. The Fairy can turn up on any spin, but she promptly spurs into action when she drops by on a spin where you have no winning combinations whatsoever. In this circumstance, she'll remove every symbol that appears only once, giving you both a Respin and a Multiplier increase.
Though the Well of Wonders might not offer you Free Spins or extravagant bonus games, the real fun lies in both the unconventional play board and the Fairy Feature, making this one not to be missed!