About Ted (Pub Fruit Series)
Based on the 2012 comedy, this Blueprint slot sees Ted feature in a classic-style fruit machine, where he offers up a huge 16 features for you to find your way around. Ted (Pub Fruit Series) might look like a stripped-back game at first glance, but with so many extras you'll never get bored! With the chance of winning up to 1000x your total bet, you can expect more than the 'bear' minimum, and you might find yourself getting the trail bonus too - what will you be awarded this time?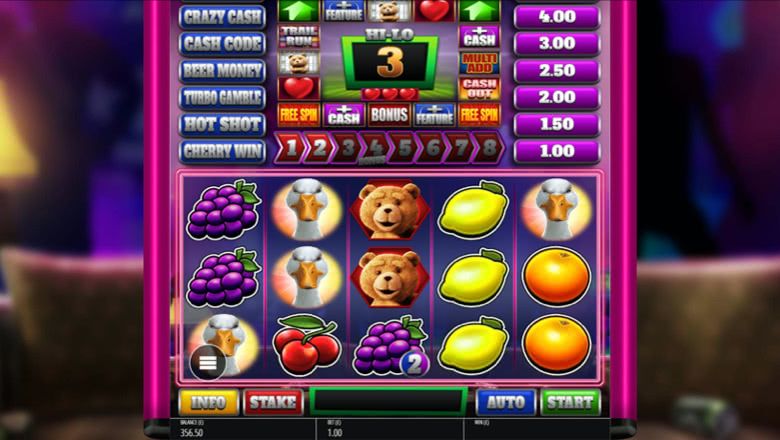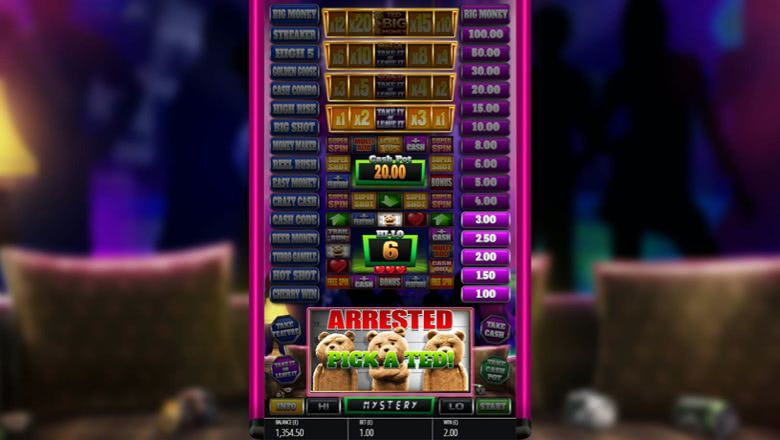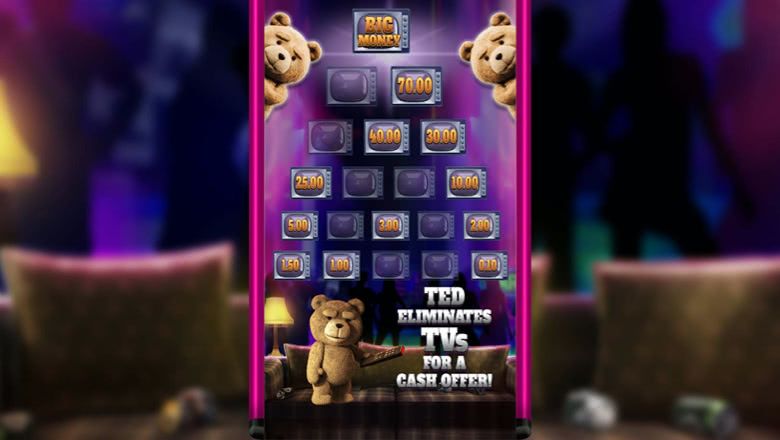 How to play Ted (Pub Fruit Series)
With 5 reels and 5 paylines, there's plenty of chances to match symbols. However, where this slot really comes into its own is through its features. While you'll be hoping for the Ted-themed symbols over the fruit for a bigger payout, the best symbols are those with numbers, as they add to your trail - reach 4 on the trail for a bonus, and reach 8 to trigger the Super Board! From here, the adventure really begins as you might be awarded features and cash prizes...
Pay table symbols (based on a £1 stake)
Bonus symbols

Symbol with number Number indicates how any places you move up the trail
Bonus features
The bonus features in the base game first come when you move 4 places up the trail. These include a boost to take you further down the trail, a respin of the reels, and a stopper which gives you the opportunity to win something on the board.
Should you reach the top game and trigger the Super Board, you'll quickly become spoilt for choice. Not only does the Trail Bonus award various features from Multiplier to Super Spin, but the Super Board offers a range of exclusive features and cash prizes too! There are 16 features, including Big Money, where - you guessed it - you can win big money, and Easy Money, where you have to gamble up the cash ladder.
If you're awarded a Super Shot from the Trail Bonus, you might be lucky enough to land on a Take It Or Leave It, which will activate the Take It Or Leave It Bonus. Either the bottom 5 or 10 values will be eliminated, and Ted will offer you a cash prize at the end of each round. Will you take it, or are you going to risk it?