About Joker Joker
Sometimes, you want the familiar surroundings of a fruit slot, but at the same time the idea of traditional games can seem a little dull. That's where Pariplay has come in. With Joker Joker, they've taken the traditional fruit machine and given us the added feature of Adjacent Reels too. Of course, it wouldn't be complete without the Joker himself, so watch out for him popping up on the board. With exciting, colourful graphics and upbeat carnival music, we aren't joking when we tell you it's worth a try!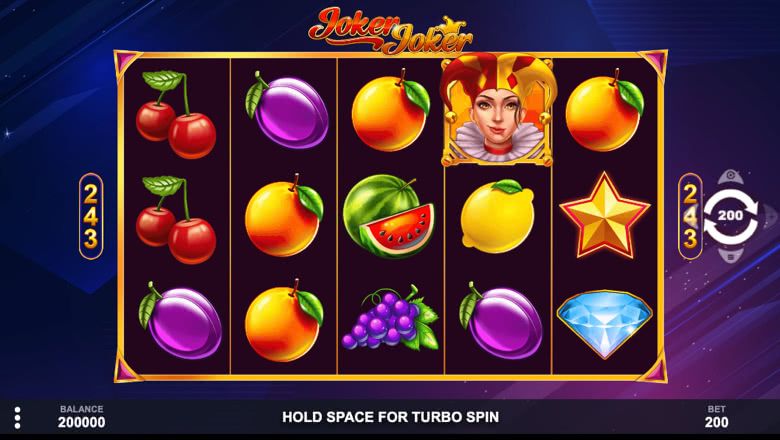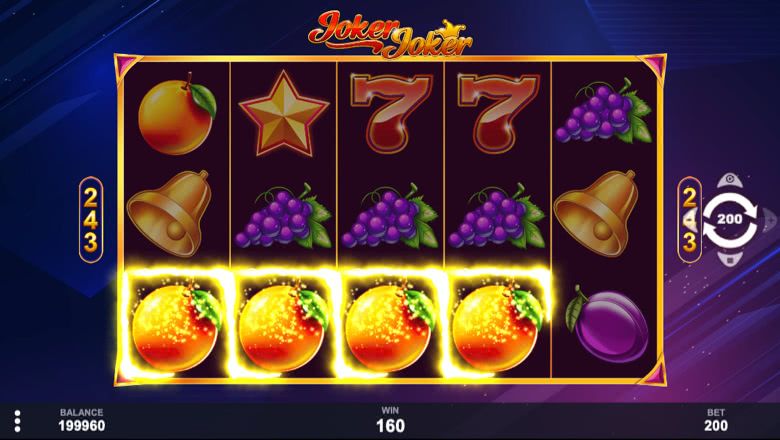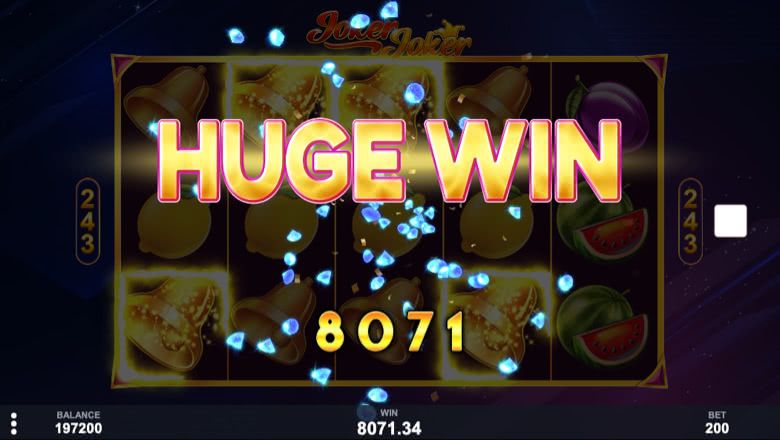 How to play Joker Joker
You aren't short of ways to win on this slot, with a huge 243. Just match symbols starting with the leftmost reel, and you're good to go! You'll recognise the symbols in play, from familiar fruits to the valuable Diamond symbol, which you'll be hoping to win - although you'll have grape fun (sorry) matching the fruits too. Perhaps the Joker will make an appearance too. If so, you're in luck, as the Joker symbol substitutes for all paying symbols, and could make the difference. You can get a £40 win from a mere £1 bet, so what's stopping you?
Pay table symbols (based on a £1 stake)
Bonus symbols

Wild This symbol substitutes for all paying symbols
Bonus features
Sometimes less is more. There are no confusing, multi-layered extra features here; you know just what you're getting into, and sometimes that's all you need. However, the Adjacent Reels feature can make life a little more interesting, and could help you win. During a reel spin, adjacent reels can synchronise and consequently match. Of course, if this includes the leftmost reel, you're guaranteed a win, but even if not, you could still be in luck if the reels to the left of the synced reels also happen to match up. As we've said, there are 243 ways to win, so you never know what might happen!