About Goldorado
You'll be seeing double on this South America-themed slot! Goldorado is, as the name suggests, full of gold, and you need to keep an eye on the Totem in the middle of the play board too! This Pariplay game is technically 2 slots in 1, with the 3 reels either side of the Totem being stand-alone slots. Until you get into the Free Spins, however, when they unite as one.
The graphics of the play board (and totem) are quite bright and colourful, particularly when juxtaposed against the dusty brown of the ramshackle stone buildings in the background. The soundtrack adds to the feeling of trepidation - will you win, or is your South American adventure going to end rather more unceremoniously?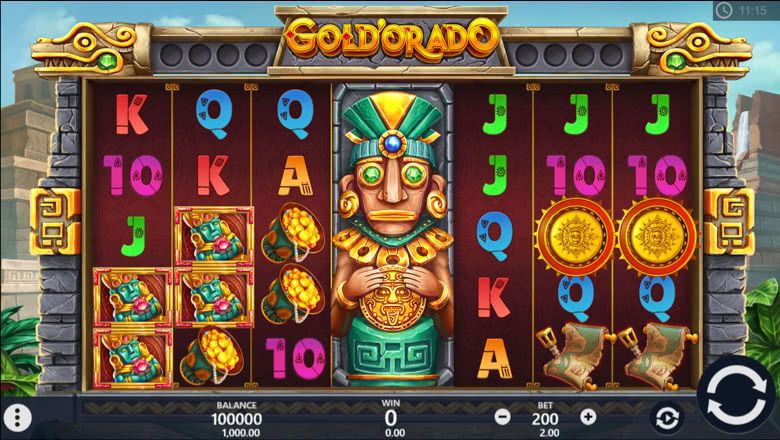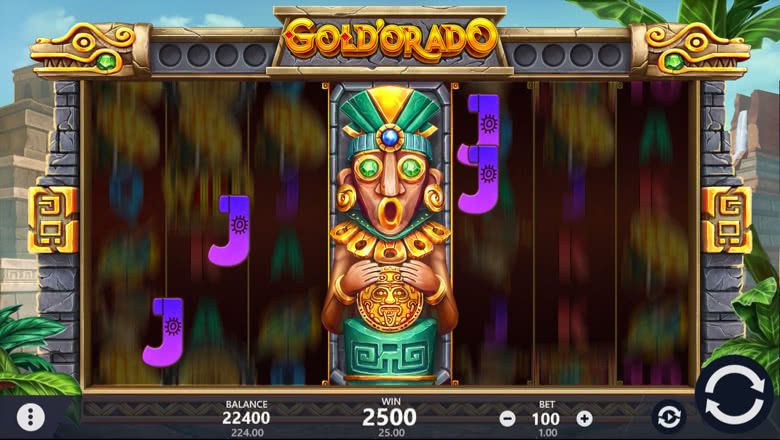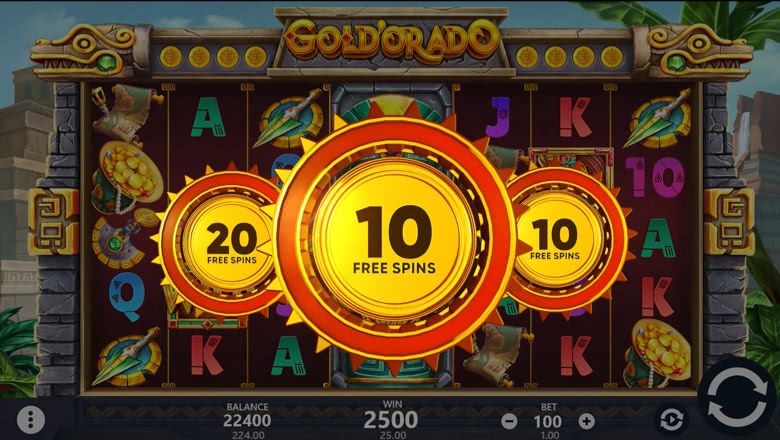 How to play Goldorado
As we explained above, this isn't your typical slot. Split into 2, you've got both halves to keep an eye on when you're playing, and each half has the same 25 paylines. Although the symbols aren't the most high-paying, the possibility of winning on both halves of the board at once adds a little extra incentive to giving this slot a go. In the middle of the 2 is the Totem, which can activate at random to make your experience a little more wild, too.
There's the Symbol Swap feature, where the Totem can 'swallow' lower-paying symbols, swapping them for ones a tad more valuable, and Mirror Stacked Wilds. If a stack of 5 Wilds lands on a reel, they'll be mirrored on the other side - how many combinations will you make if the Totem wants to help you out on your spin?
Pay table symbols (based on a £1 stake)
Bonus symbols

Wild This symbol substitutes paying symbols in a payline

Free Spins Symbol 8 triggers Free Spins feature
Bonus features
Do you really want gold? You'd better hope that you get awarded some Free Spins! You just need to collect 8 Free Spins symbols to qualify, and the first thing you'll see is that the two separate halves of the play board finally come together as one to create a 6-reel slot! However, that's not the end of the Totem - during your Free Spins, you might see it randomly place a few Wilds on the reels, and they can have Multipliers of either x1, x2, x3 or x5, bumping up your wins before you go back to the base game!
The amount of Free Spins you begin with depends on which amulet you pick once you've got your 8 symbols; you could get 10, 15, or 20. Finally, you can retrigger Free Spins too, just by getting another 8 symbols - you'll get the same number of Free Spins as you won before, so you never know, you might end up with 40...