What is Video Poker?
Video Poker came about around the mid-1970s and revolutionised the casino by allowing for 5-card Poker to be played on screens similar to how slots are played in brick-and-mortar casinos. Games are played with either just the player's hand or pits the player against the hand of a dealer to decide the results. Video Poker games that focus on the player contain rulesets of minimum hand value to qualify for a win such as All Aces Poker which has a minimum hand requirement of a pair of Jacks or higher.
Since its inception, Video Poker has become a staple of the online casino scene with Video Poker games boasting some of the highest RTPs available online. Video Poker games work on a similar system of RNG as slots with the results of each hand being down to a system of random chance. Unlike slots, however, Video Poker uses a level of skill and, as a player, you can have a tangible effect on the results as a way of maximising your chances of winning and the potential card combinations available.
Why use a Video Poker Strategy?
As previously mentioned, Video Poker has one considerable advantage over slots despite following the same system of RNG; you as a player have an influence on the results. The way you play Video Poker and the strategies you follow can affect the results of the game in a way that is not present in something like slots.
Lets use All Aces Poker as an example. On any given hand, you are awarded 5 cards selected at random with any hand with a Jack or higher triggering the lowest value win. You are given two attempts at revealing 5 cards before the final results are recorded and any wins are calculated. During play, cards can be held after the first card reveal with held cards remaining face-up before the other cards' final values are revealed.
This is where Video Poker differs from slots despite both being RNG based. Your decisions on what cards to hold or discard allow you the chance to increase your hand value and achieve a stronger win at the end of the round. Much like when you play live Poker, the optimal decisions for how to maximise your hand are increased with the use of a strategy that allows you the best chance of winning based on the hand you have. Just because it uses RNG doesn't mean you can't make the most of your hand and find ways to maximise your winning potential.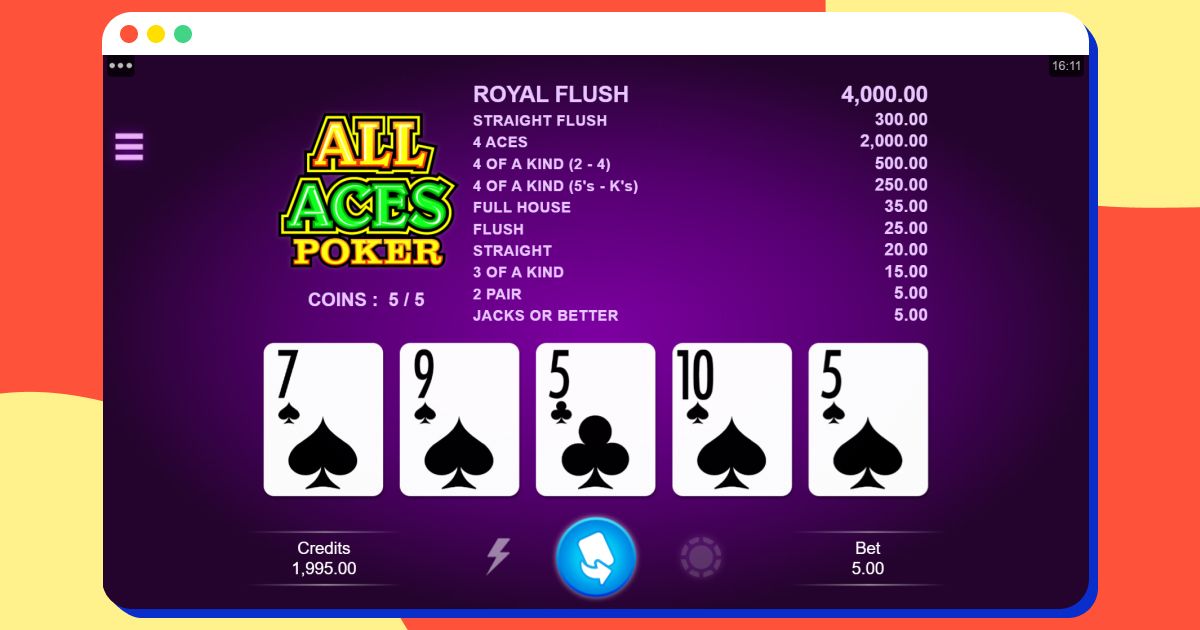 How to play Video Poker
If you are new to Video Poker, here is a basic walkthrough of how any given game is played:
Select your chip size from the menu and press play to begin
You will be awarded 5 cards face down that will be revealed 1 by 1
You have the option to hold up to 5 cards that will remain face up for the next reveal with all non-held cards being discarded and replaced with new cards
If you have a high-card Jack or higher you win with higher combinations awarding higher payouts
The best hand available is the Royal Flush that is achieved by having a 10,J,Q,K,A of the same suit in your hand
Now that you know the basics of Video Poker, you are ready to get stuck into some of the top strategies to maximise your Video Poker playing experience.
Video Poker Paytable
Struggling to remember the card combinations that can lead you to victory? Understanding how to maximise your hands and which cards are important is vital to increasing your chances to win. Here is a handy table to remember all of the different card combinations and how they are achieved. If you want a more in-depth explanation of how card and hand values work in Poker check out Poker Card and Hand Value to learn everything you need to know to become a pro.
Here is a little reminder of the different hands available in Video Poker from strongest to weakest:
| Hand Value | What cards are included | Payout Ratio |
| --- | --- | --- |
| 4 Aces | All 4 Aces in the deck with 1 from each suit | 400:1 |
| Royal Flush | The 5 highest cards of a suit in a sequence | 250:1 |
| Straight Flush | 5 cards of the same suit in a sequence | 60:1 |
| Four of a kind (2s-4s) | All 4 of the same card from each suit values 2-4 | 100:1 |
| Four of a kind (5s-Ks) | All 4 of the same card from each suit valued 5 or higher | 50:1 |
| Full-house | 3 of a kind plus an additional pair | 7:1 |
| Flush | 5 cards of the same suit | 5:1 |
| Straight | 5 cards in a sequence of any mixed suit | 4:1 |
| Three of a kind | 3 cards of the same type | 3:1 |
| Two pairs | 2 separate matching pairs of cards | 1:1 |
| Jacks or Better | The hand contains a single pair of at least Jacks or higher | 1:1 |
Top 5 Video Poker Strategies
#1 Strategise around the payouts
The #1 strategy to help you on your Video Poker journey is to always follow the payouts available on the paytable. Look at what the payouts need to be achieved and match it against your hand to see how immediately close you are to its requirements. If you are sitting on 3 Aces, then consider discarding your other cards in search of that 4 Aces of a kind. See what you have in your hand and strategise based on what is the most achievable payout. Check the table above for any given hand to give you a better idea on what is feasible to achieve based on your hand.
#2 Avoid the Kicker
The kicker card is a term used to describe a card that has the potential to be useful but isn't currently useful based on the visible hand. These cards are the kind that some players will hold with the intention of it being included in a high value hand like a Straight Flush or a Royal Flush. Focusing on these cards is not advisable as keeping cards that aren't immediately useful could mean that you lower your chances of achieving a decent win. If you are saving a spare Ace in the hope of a Royal Flush when you could have the chance to discard it to create another pair or a four-of-a-king, then you could be limiting your chances. Let it go if it isn't immediately useful and focus on the strong cards in your hand.
#3 Don't chase the highest value combinations
As much as hitting a perfect Royal Flush is satisfying, do not make it a priority to always chase the Royal Flush on each hand. Strategise based on the cards you have based on what available payouts are feasible and discard the cards that don't contribute to this success. Focus small and prioritise pairs that have a much higher chance of appearing on any given draw.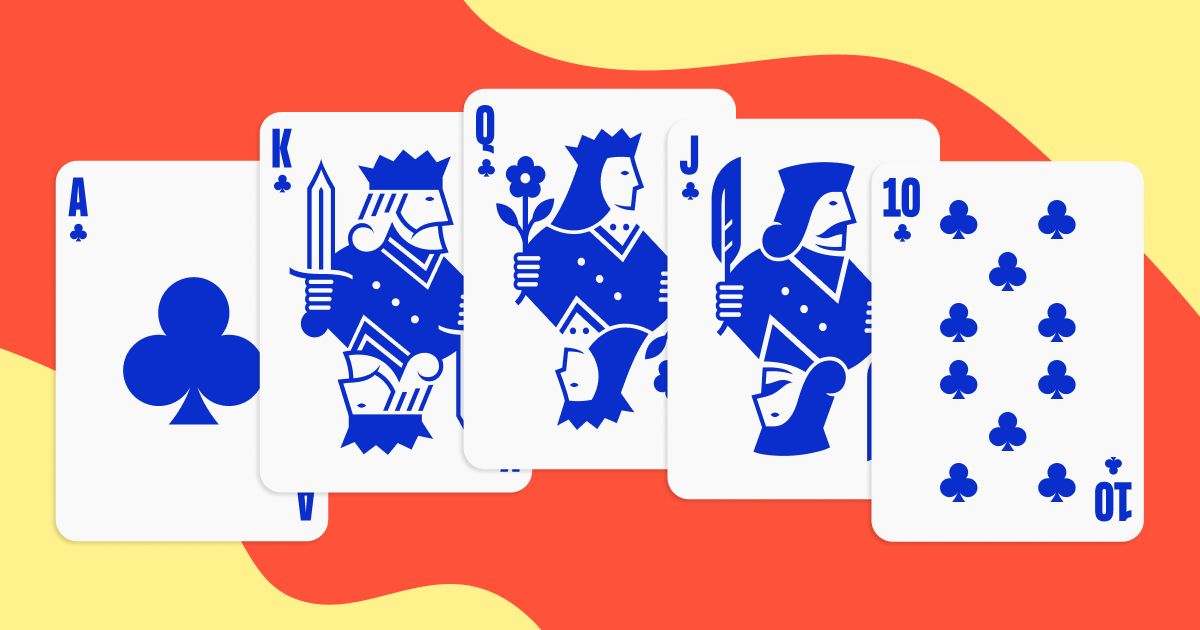 #4 Understand the role of RTP
One way that can help with selecting the game for you is referring to the game's individual RTP percentage. RTP stands for Return-to-Player and dictates the expected win percentage based on long periods of play. For Video Poker, RTP also can be translated as the expected House Edge of the Video Poker game being played. If a game has an RTP of 99.92%, then the player's expected long-term return is £9.92 based on a £10 bet with the additional 8p going to the House. Shop around for the best RTP Video Poker games and maximise your long-term chances of winning.
#5 Play within your means
One of the biggest strategies to stick to is having a strict budget and sticking to it. Do not feel the need to chase wins or go over your means in search of achieving a Royal Flush. If you need some help with setting limits including budgets, deposit limits, and session limits, then visit our extensive range of fully flexible Safer gambling tools to give you a helping hand.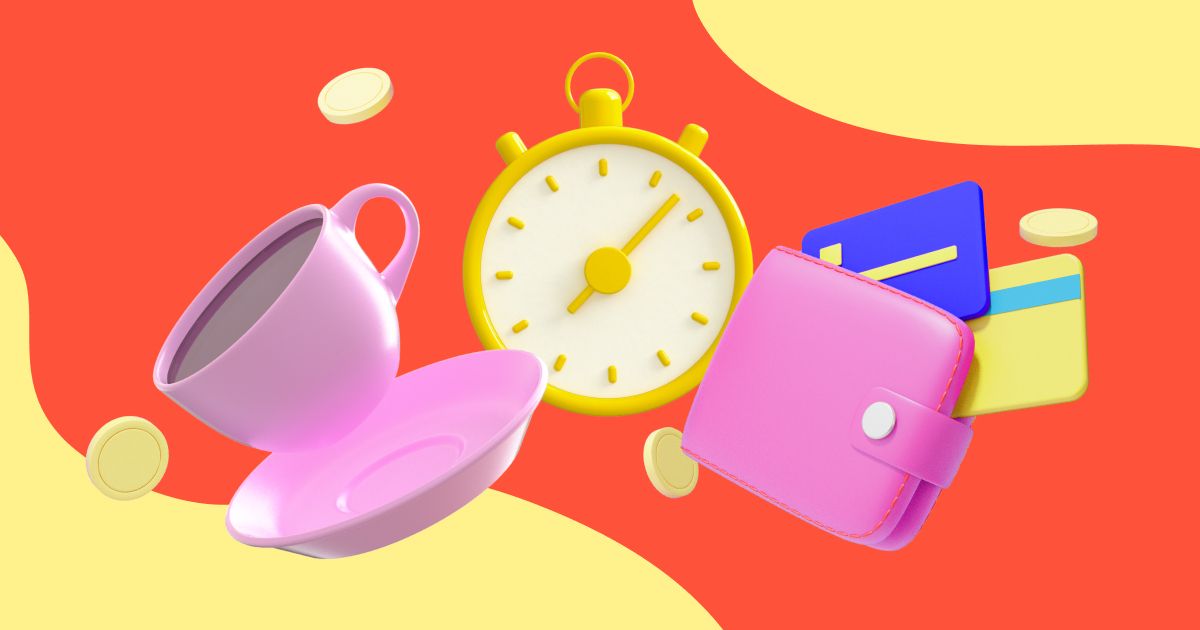 Top 5 Tips for Video Poker
Prioritise pairs over high cards- Even a pair of 2s can beat a high card Ace so don't feel like you need to focus on your high cards exclusively to win
Study your paytables for the best chance of success- Understanding your cards and how they work together is vital in helping you formulate a winning strategy
Don't rely on the kicker card- While building a strategy around a certain hand is perfectly fine, don't feel the need to chase a stronger combination because of a single card in your hand
Play to your budget- Don't feel that you have to be a high-roller to have fun and know when to walk away from the table. If you need some help with setting limits including session times and deposit limits, check out the customisable range of Safer Gambling Tools available on your MrQ account.
Find the game that works best for you- There are a wide variety of Video Poker games out there with different RTPs and basic rules. Test the waters and find what interests you as there are plenty of Poker variations to choose from.
Best Poker games online
Take your newfound knowledge to the table and play some of the best Poker games and variations available online at MrQ. Here are some of our personal favourites to get you started:
| Name | RTP(%) | Description |
| --- | --- | --- |
| All Aces Poker | 99.92% | Quintessential Video Poker with the highest RTP available on MrQ. Play two exciting rounds with all cards Jacks or better being held for the second round. Win up to 250x your total bet for a Royal Flush. |
| Three-Card Poker | 96.63% | Take your Poker skills to the live casino table with classic three-card action. Pit your wits against the live casino dealer and utilise up to two side bets including Pair Plus that allows you to bet on the dealer and 6 card bonus that combines both your hand value and that of the dealer for the chance to bag up to 1,000x your total bet for a 5-card Royal Flush |
| Ultimate Texas Hold'Em | 99.47% | Play the most popular Poker variation with 7 cards in play on every hand. Create the strongest 5-card combination and win up to 500x your total bet for achieving a Royal Flush. Get an additional 50x your total bet with the Trips side bet that pays out instantly for a three of a kind or better regardless of if it is a winner or not. |
| Caribbean Stud Poker | 98.19% | Put your 5-card hand against the dealer's and win up to 100x your total bet for a Royal Flush. Activate the 5+1 bonus side bet and upgrade your wins up to 1000x your total bet for getting a combined Royal Flush between both hands. |
FAQ
---
What Poker game has the highest RTP?
The Poker game with the highest RTP is All Aces Poker with an RTP of 99.92%. For every £10 bet, the average return to player is £9.99 based on long periods of play.
---
What is the best hand in Poker?
The best hand in Poker is the Royal Flush that is achieved for having a 5 card combo 10,J,Q,K,A all of the same suit.
---
What is the best strategy for playing video Poker?
There are many play strategies that will help increase your chances of winning but the main one to follow is to always play within your means and follow the possible payouts based on your current hand. Play with as much as you feel comfortable losing and don't feel the need to make hasty moves or chase wins.
---
Are high cards better to have in your hand than low cards?
Depending on your optimal strategy, low cards can award higher payouts for successful round wins. However, high cards have a higher chance of winning consistently as having a pair that is Jack or higher puts you in good stead for winning the round.
---
Can I play Poker games on mobile?
You can hit the table for the best video and live Poker games on your favourite mobile devices on MrQ. Sign up today and play the top range of fully-optimised mobile casino games with real cash on all winnings.
---