From video games to film franchises, the entertainment industry plays a pivotal role in representing our society, attitudes, and views.
Every industry has a responsibility to represent all individuals equally, ensuring that minority groups are included and receiving fair inclusion and exposure. With the reach of the entertainment industry, this has never been more important.
The LGBTQ+ community continues to strive for more representation across all sectors, with media and entertainment being no different. With the likes of the TV series It's A Sin released in 2020 being praised for its promotion of the LGBTQ+ community, how inclusive is the industry overall, and what work needs to be done to improve representation?
LGBTQ+ representation in popular film, tv, gaming and novels Analysing the biggest movie franchises, top TV shows, video games, and best-selling novels, we looked into the number of LGBTQ+ characters included, and compared this to total characters in each to find out just how inclusive these popular forms of entertainment really are?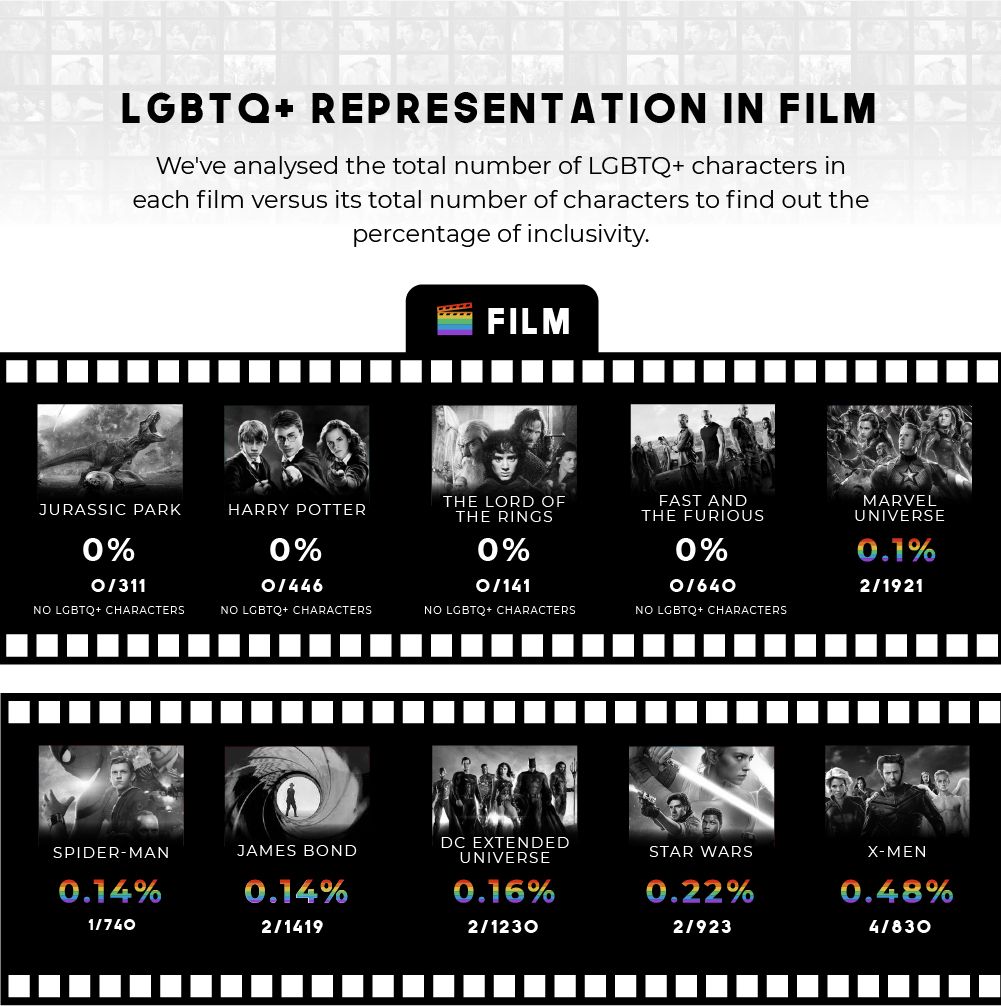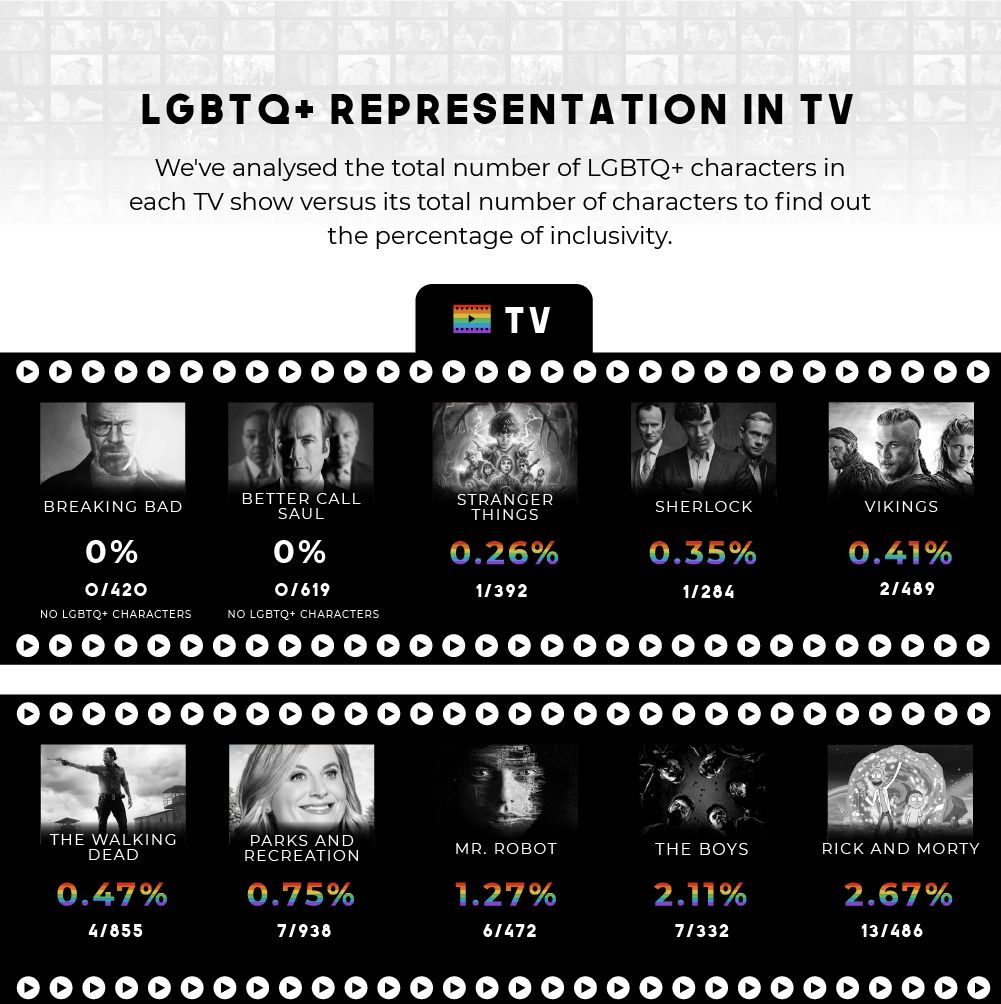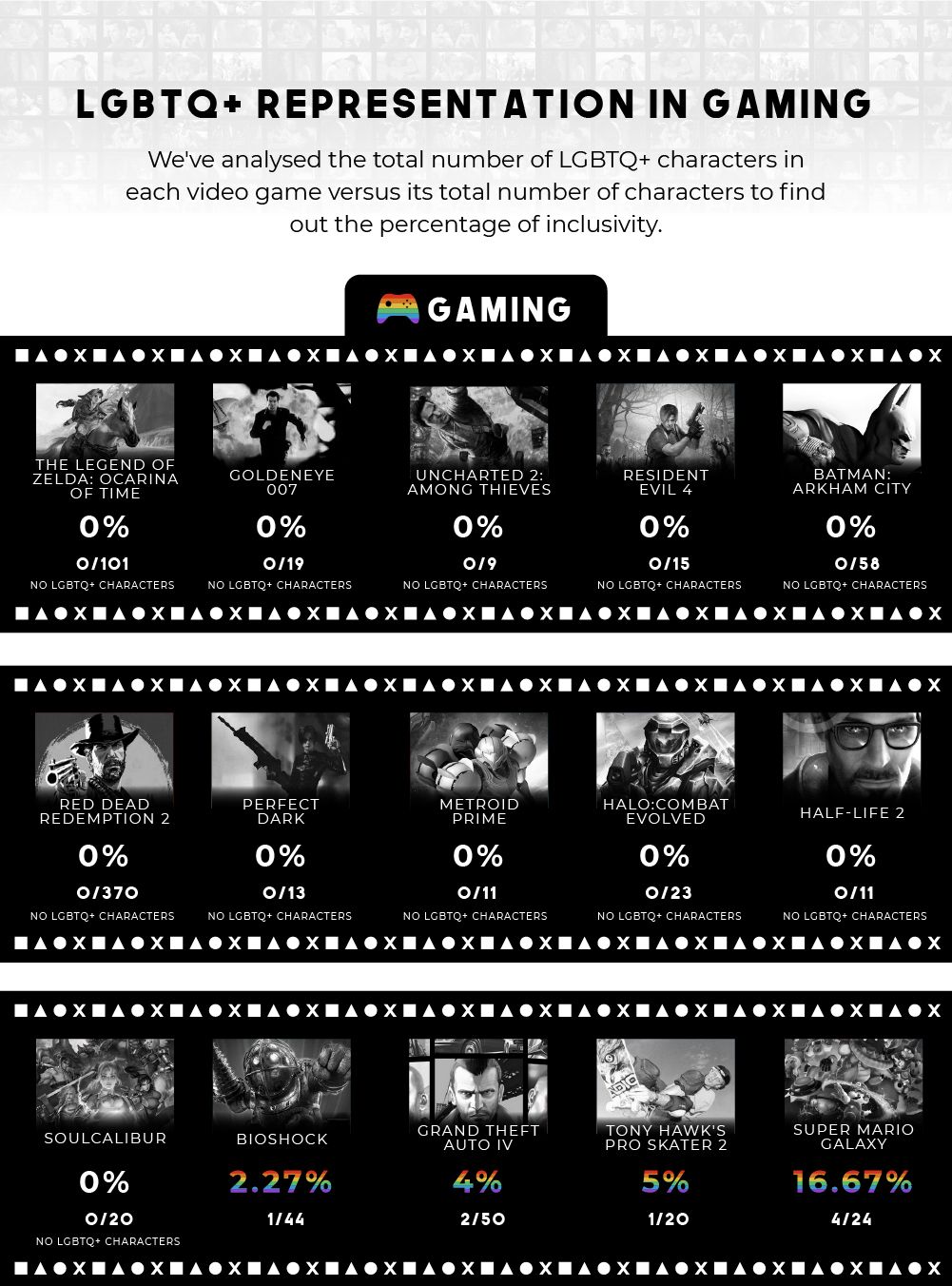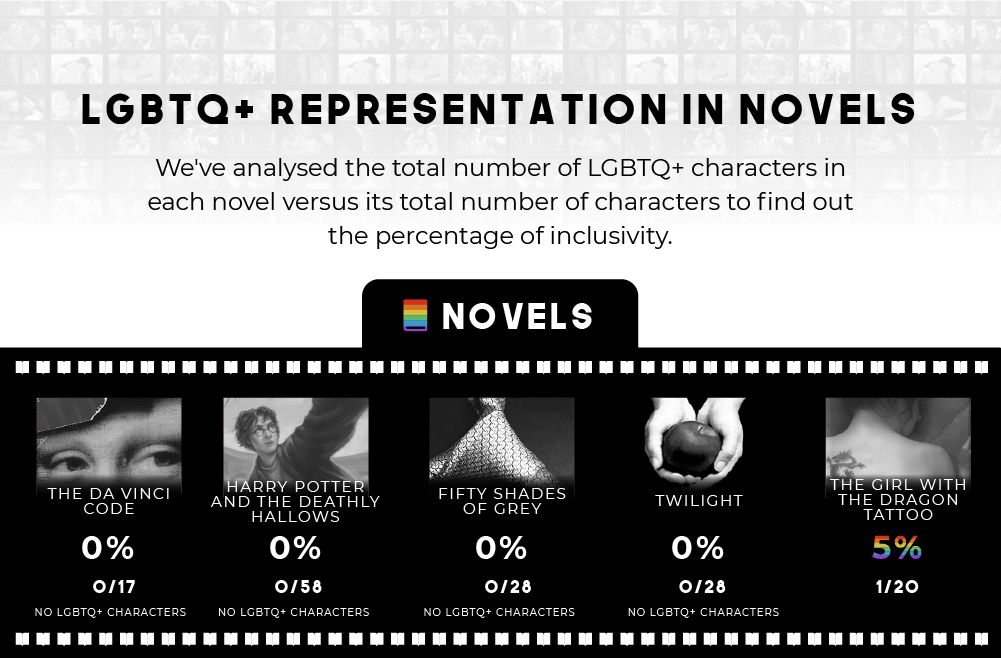 What type of entertainment is the most LGBTQ+ inclusive? Unfortunately, there is still a long way to go across all forms of entertainment becoming more LGBTQ+ inclusive. Gaming takes the lead being the most inclusive with 1.9% of characters in the most popular video games being representative.
Netflix vs. Amazon Prime Netflix and Amazon Prime have never been more popular than the last 12 months, as many of us have used it as a way to get through lockdown and isolation. When it comes to representation, Netflix is more inclusive by a small margin with 8% of its media being LGBTQ+ representative compared to just 6% for Amazon Prime.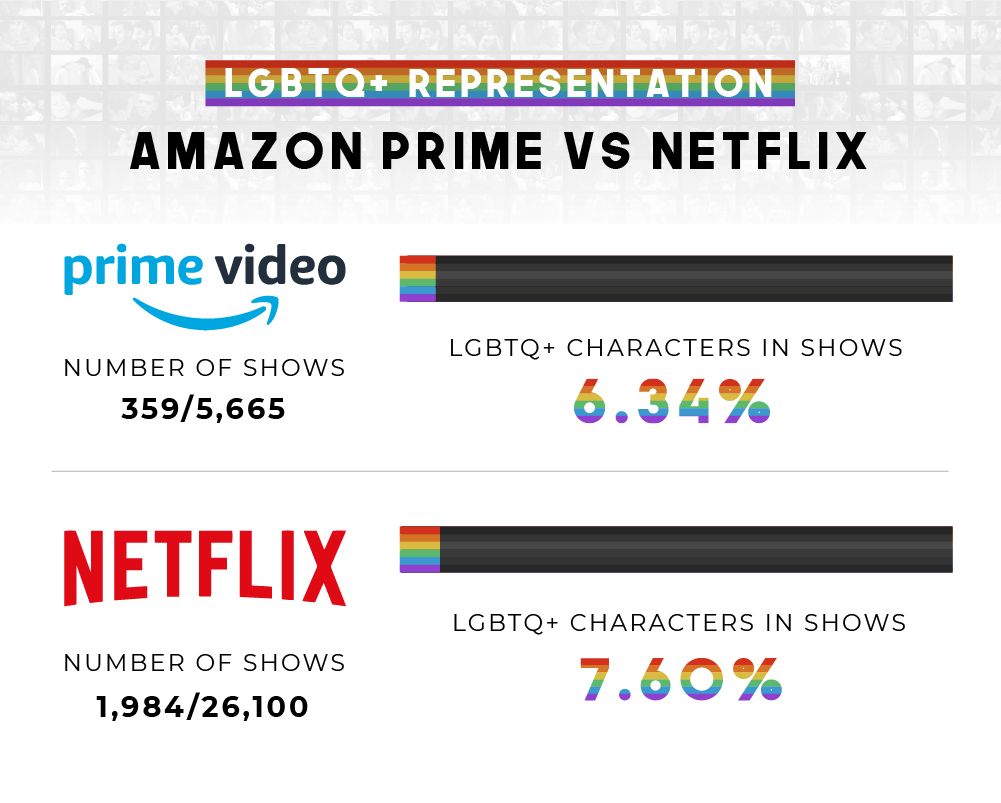 Sources and methodology