What will I get?
It's such a quick process, but it's worth its weight in gold! Verify your mobile number in your account today and we'll give you 10 free spins on Midas Golden Touch. It only takes a few seconds to do and it also helps us keep your account secure. Win-win!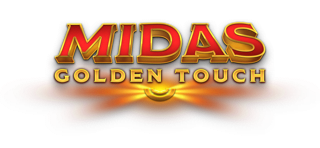 How do I do it?
Log in to your account and head to your account settings. You should see a 'Click to verify' button next to your phone number, do what it says and you should receive a text from us with a four-digit code. Enter this into the box and boom – you just got free spins!
---
Terms and Conditions
Free spins
To qualify customers must successfully verify their mobile number.
Qualifying customers will receive 10 free spins on Midas Golden Touch slot game.
Free spins are only available to customers who have successfully completed age verification.
The maximum stake per free spin bet is 10p. No maximum win.
Free spins must be used within seven days of qualifying.
Any remaining spins in your account after seven days will be revoked.
General
Any large wins may be subject to security checks and validation by the game provider.
This offer applies to those customers who are the intended recipient of this communication only and on a per customer basis unless otherwise stated.
MrQ reserves the right to withdraw or change the terms of this offer at any time. Any such change will apply from the point it is made to all customers registering for the promotion from that point on. Any customer already registered will be managed in accordance with the terms applicable at the time of registration.
Where the Company suspects that any customer is attempting to manipulate the terms of the offer or is linked or associated with other individuals or accounts for the purpose of manipulating or exploiting any offer, it reserves the right to suspend the account pending further investigation.
The General Terms and Conditions and Customer Privacy Policy apply to all offers, promotions and bonuses.
In the case of any conflict between these terms and any other, the General Terms and Conditions will apply.
This offer is valid from 10/02/2021 for all new customers until specified otherwise
Terms applicable from date: 10/02/2021