Game Info
Dive straight into the jungle and come face-to-face with the animals. However, in Gorilla Kingdom, it's clear who rules the roost. This fun NetEnt slot features painstakingly realistic animals and a continually-running waterfall in the background, adding to the feeling of really being deep inside the jungle. If you're intimidated by the gorilla, you might feel more comfortable knowing that sometimes it's just a gorilla mask - but if you're lucky enough, the other animal symbols will turn into gorillas too. This Symbol Transform feature adds an entertaining new twist that's not to be missed! Honestly, it'll make you go ape...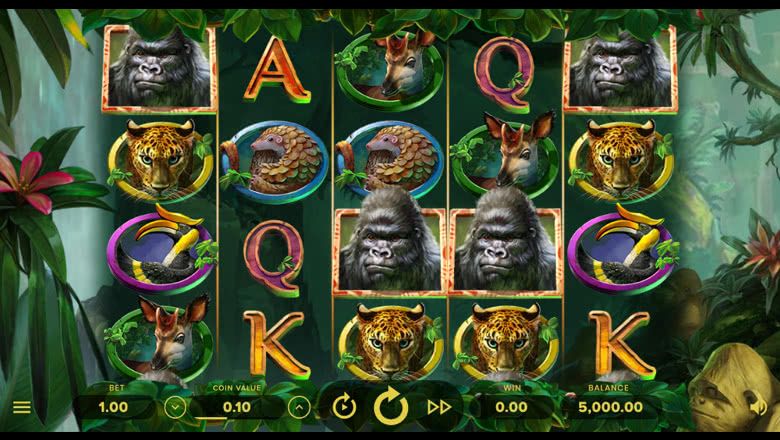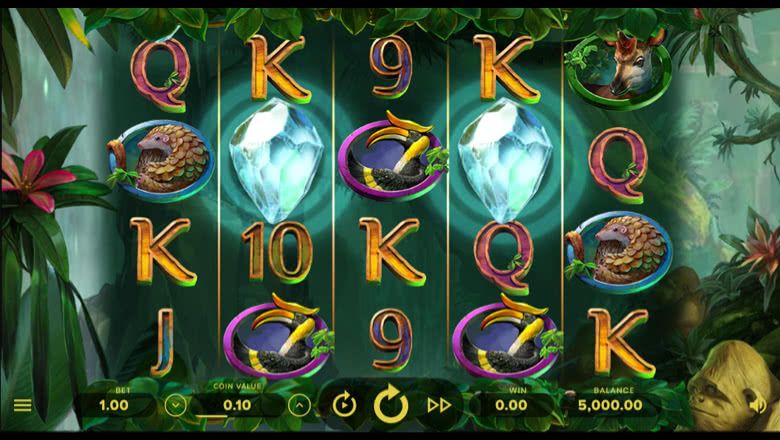 How to play
1024 different ways to win - can you actually lose? You just need to get matching symbols on adjacent reels from leftmost to right, and you're in the money! The board itself has 5 reels and you can expect a combination of the usual low-paying symbols and common jungle inhabitants. Of course, the Gorilla symbol is the most valuable, so if you stop monkeying around, you might win big. There aren't any Wild symbols, as such, but the Symbol Transform feature might see you matching a few more Gorilla symbols than you expect, should you be fortunate enough to progress that far!
Pay table symbols (based on a £1 stake)
Bonus symbols

Scatter Symbol 3 or more triggers Free Spins

Gorilla Mask Symbol Gorilla symbol randomly transforms into this symbol and rolls into the animal panel
Bonus features
They might not make you beat your chest, but the Free Spins come in pretty handy if you want to make a success of yourself in the jungle. 3 or more Scatter symbols get you some Free Spins, from 10 to 20 if you find 5 symbols! You can get extras if Scatter symbols pop up while you're playing your Free Spins too, while each time you fill up an animal panel (this will make sense in just a second, we promise) you'll win an extra 2.
So, this Symbol Transform thing. When you're playing your Free Spins, the Gorilla symbol can, at random, transform into a Gorilla mask. If it does, it'll roll out - a regular Gorilla symbol in its place, and fill a slot in the animal panel. Cast your eye over to the totem stone - and you can see just how the transformation system works. When all 6 slots of an animal panel are filled, all of that particular animal's symbol on the reels will turn into the Gorilla symbol. Fancy a big win with gorillas galore?