Game Info
Imagine a sci-fi programme about someone getting trapped in a video game with really bad, almost Matrix-style graphics because that's exactly the vibe this slot has.
Arcader has all the elements of a traditional slot game, right down to the symbols. It's as if we're in the future and the 3x5 play board machine has gone back in time. Basically, if we're calling the original slot games retro, they're probably calling it vintage.
Despite its familiar feel, Arcader is not your average slot game. As well as bonus games and respins, there's a unique and groovy expander feature as well as the exciting mystery game.
There are five spinning reels and 15 lucky paylines which makes Arcader a slot game for the ages and ages and ages.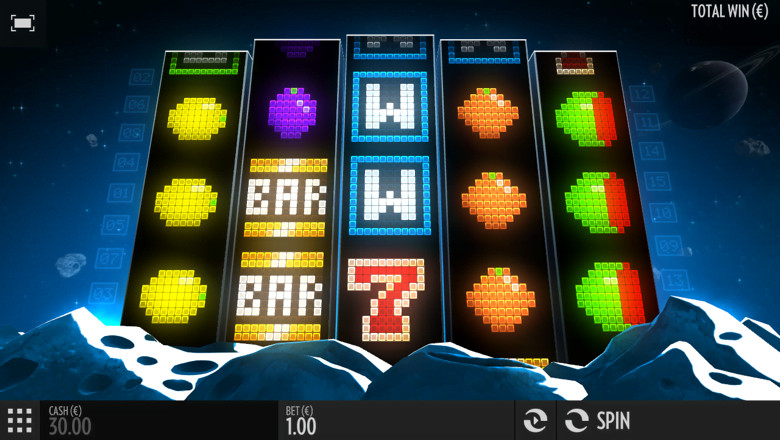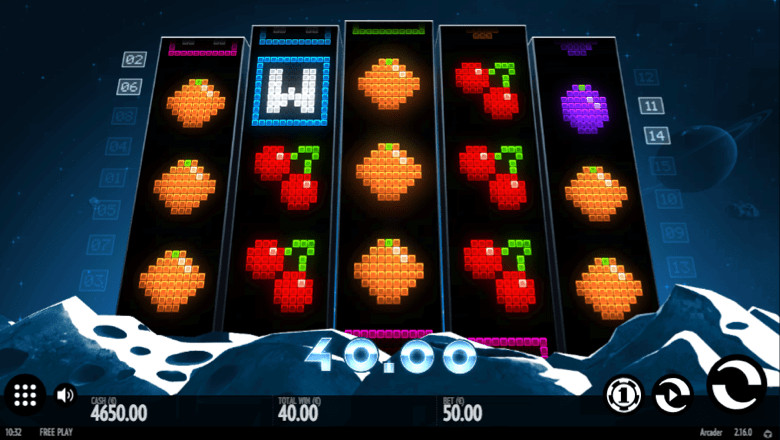 How to play
Arcader has five reels of play on a 3x5 playing board. For a simple win, all you have to do is spin and match the super-sonic symbols in any winning combination of the 15 fixed paylines.
Pay table symbols (based on a £1 stake)
Cherries
Orange
Grape
Lemon
Watermelon
Bell
Seven
Bar
Bonus symbols
Cross
Circle
Teardrop
Square
Diamond
Bonus features
There are great features found in Arcader that make it stand out from the crowd. Even the familiar bonus symbol that we all know and love is turned on its head. Get three or more bonus symbols to trigger a bonus game.
Any additional bonus symbols give you free spins and whatever you win is multiplied. The amount of multiplication depends on how many extra bonus symbols you have.
Land an expander symbol and it will replace the reel with the symbol that'll get you the best possible payline. Cheers, expander symbol. The wild symbol can substitute any of the pay table symbols, except for the bonus, mystery and expander symbol.
Mystery game
The mystery game is what you could call a – game changer. Get three or more mystery symbols to trigger the mystery game.
The more mystery symbols you get, the higher the multiplier amount. When playing the mystery game, select mystery boxes until you click a dud or all mystery wins are collected.